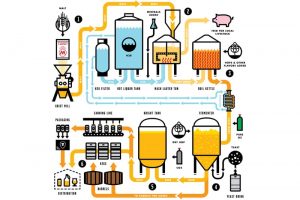 Today, Micet Craft will discuss the different steps of the brewing process with you in stages, and explain each step, so that you can understand the entire brewing process more simply. To help you better understand the brewing process, I have made a small flow chart, which contains all the steps required to make beer.
Read More »
Learn more about winemaking
If you want to learn more about winemaking, you can subscribe to our blog for updates. We will update the blog every week so that you can learn more about winemaking.