The brewing industry has made significant progress towards sustainability in recent years, with an increasing focus on reducing carbon emissions and managing environmental impact. Among the many challenges faced, a key aspect is the management and control of carbon dioxide (CO2) emissions during the brewing process. Breweries have been employing innovative techniques to cut their carbon footprint. Brewing beer is a complex process that requires careful control of various parameters such as temperature, humidity and carbon dioxide levels. Many breweries struggle to maintain optimal CO2 levels, which affects the quality and taste of their beer.
One of the main ways breweries control CO2 emissions is to capture and reuse the gas produced during fermentation. During the brewing process, yeast converts sugar into alcohol and carbon dioxide. Breweries have implemented specialized systems to capture and reuse this carbon dioxide. Not only does this help reduce emissions, it also allows breweries to reuse the gas at various stages of production, including carbonated drinks and cleaning equipment. By integrating these closed-loop systems, breweries can reduce their CO2 emissions.
The Importance of CO2 Management in Breweries
Carbon dioxide is a natural byproduct of the fermentation process in breweries. Although it is an important ingredient in beer carbonation, too much carbon dioxide can cause many problems:
Unsatisfactory flavor and aroma: High carbon dioxide levels can lead to a metallic or stale taste, which damages the flavor and aroma of the beer.
Overcarbonation: Excess carbon dioxide can cause overcarbonation, leading to excessive foam and difficulty pouring beer.
Prevent spoilage: Controlling carbon dioxide is crucial to preventing oxygen from entering the beer, which would otherwise lead to oxidation and spoilage.
Safety risks: High concentrations of carbon dioxide pose safety risks to brewery workers and can cause asphyxiation if not managed.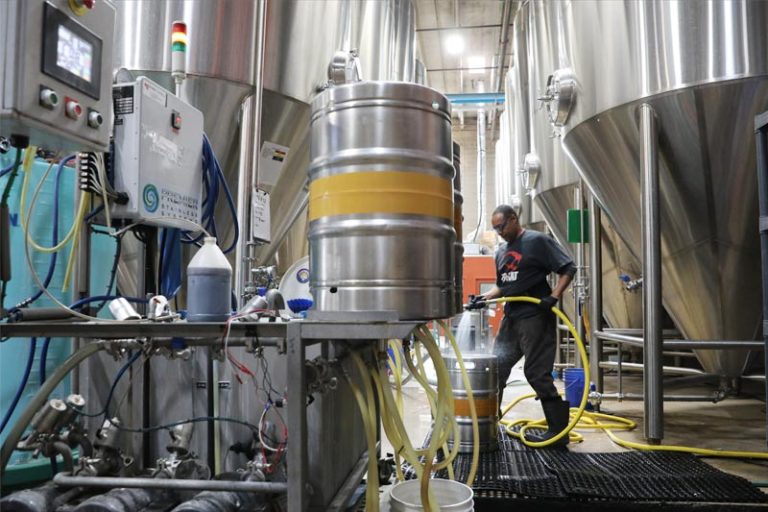 Sustainable HVAC Practices for Breweries
There are many sustainable HVAC practices breweries can adopt to not only cut their CO2 footprint but also increase operational efficiency.
Energy efficient HVAC system
Investing in an energy-efficient HVAC system customized to a brewery's specific requirements can reduce energy consumption. Newer models often have advanced features such as variable speed drives, smart controls, and improved insulation, allowing breweries to regulate temperature and airflow more.
Implementing a heat recovery system can be a game changer for breweries. By recovering heat from the hot water and steam produced during the brewing process, breweries can repurpose the captured energy for other purposes, such as preheating domestic water or space heating.
Intelligent control and automation
Integrating smart controls and automation into HVAC systems can optimize energy use. These systems can adjust temperature, airflow and ventilation rates based on real-time data and brewing requirements, ensuring energy is only used when necessary.
Breweries can reduce their carbon footprint by embracing renewable energy. Installing solar panels or wind turbines can generate clean energy to power HVAC systems and other brewery operations. This not only reduces CO2 emissions but also provides long-term cost savings.
Install energy-saving brewing practices
Breweries are adopting energy-efficient brewing methods to reduce reliance on fossil fuels and cut CO2 emissions. Many breweries are turning to renewable energy sources such as solar, wind and biogas to power their operations. Too, optimizing
brewing equipment
and processes to reduce energy consumption has become a focus. By adopting energy-saving practices, breweries can not only reduce operating costs but also make significant progress in mitigating climate change.
Promote sustainable supply chain management
Breweries are extending their sustainability initiatives beyond the manufacturing process by promoting sustainable practices in the supply chain. This includes sourcing raw materials from sustainable suppliers, promoting responsible farming practices and reducing transport-related emissions. By partnering with suppliers who are committed to sustainability, breweries can manage and control the carbon footprint associated with their supply chain activities.
Advocate for industry-wide sustainable development initiatives
Recognizing the collective impact of the beer industry, breweries are advocating for industry-wide sustainability initiatives. Collaborative efforts such as sharing best practices, conducting research and development of friendly brewing technologies, and engaging in sustainability-focused partnerships are gaining momentum. By working together, breweries can speed up the adoption of sustainable practices and set new standards for environmental responsibility within the industry.
The brewing industry's commitment to managing and controlling CO2 emissions reflects an important step towards building a more sustainable future. By leveraging innovative technologies, adopting energy-saving practices and promoting sustainability throughout operations and supply chains, breweries are not only reducing their environmental footprint but also setting an inspiring example for other industries. As global calls for sustainability grow, the brewing industry's dedication to CO2 management serves as a beacon of hope for a more sustainable and friendly future.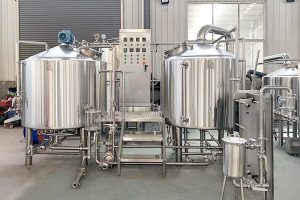 Beer Brewing Equipment
Beer Brewery Equipment Manufacturer The brewing supplies provided by Micet Craft can support your brewing needs from small batches of micro beer brewing equipment to
Read More »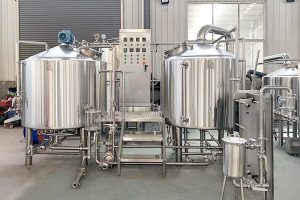 Beer Brewing Equipment
Beer Brewery Equipment Manufacturer The brewing supplies provided by Micet Craft can support your brewing needs from small batches of micro beer brewing equipment to
Read More »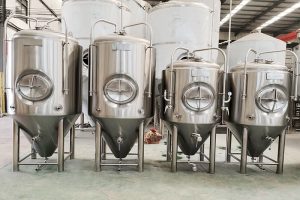 Fermentation Tank
China stainless steel fermentation vessels manufacturer The fermentation tank is where the beer carry out the fermentation process, it provides a place suitable for life
Read More »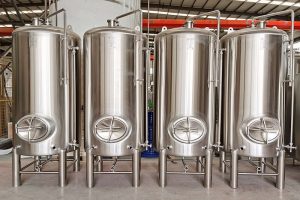 Bright Beer Tank
Professional bright Beer tank manufacturer from China The bright tank is a vessel for storing and carbonated beer, it is also called the brite tank.
Read More »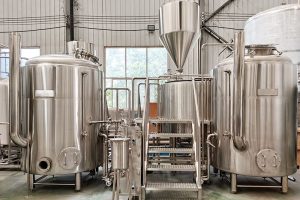 Brewing Equipment
China brewing equipment manufacturer and suppliers Micet Craft has cooperated with breweries in many countries around the world to provide them with brewing equipment. We
Read More »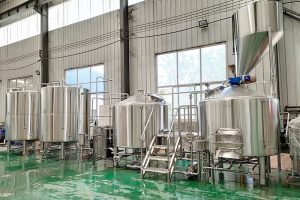 Brewhouse Equipment
Best brewhouse equipment manufacturer from china Brewing good beer requires brewhouse equipment. Whether you are brewing beer for home, business or brewery, Micet Craft can
Read More »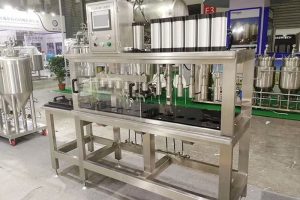 Beer Filling Machine
Professional beer filling machine manufacturer Beer filling machine is the core equipment of the beer production line. Our beer filling system uses stainless steel as
Read More »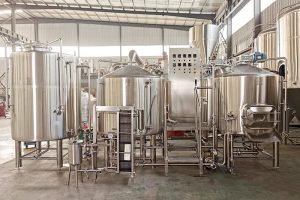 Beer Brewing System
Best beer brewing system manufacturer from china Micet Craft is a professional beer brewing system manufacturer in China. We mainly produce high-end customized turnkey brewing
Read More »
Get a turnkey solution for brewery equipment
If you plan to open or expand the brewery, you can contact Micet Craft directly. Our engineers will design and manufacture
brewery equipment
according to your brewing process. Of course, we will also provide you with a complete turnkey solution. Also, if you plan to expand the brewery, we will provide you with customized solutions.