Running a brewery is a tough job. Not only do you need to monitor more than a dozen different things at the same time, but you must also ensure that your brewery can be stable for a long time. The brewery is a unique combination of many different things that may affect the brewery, especially the brewery floor. In most industries, floors and floor coatings are arbitrary or even purely aesthetic considerations, but floors in breweries are not. Like all industries related to food and beverages, breweries need to deal with a large number of laws and regulations if they want to successfully stay in the market. Among them, many regulations are directly related to the cleanliness of its production equipment. In the past, breweries may have been reserved spaces for craft beer makers and brewers. However, the brewery is now the main destination for beer lovers and holidaymakers to test new products. With the increase of tourists, the responsibility for health and safety issues is also increasing. Among these problems, the floor is the priority to be solved. The correct floor can prevent slips, trips, and hygiene problems caused by bacteria. However, this is not only a safety issue but also a matter of compliance with strict regulations. The law requires that all brewery floors must meet strict hygiene requirements. According to Micet Craft's decades of experience in
brewery equipment
, it seems that the brewery usually needs to re-lay the floor every seven years to maintain compliance with local hygiene regulations. If you want the brewery floor to serve you for many years, it must be some of the strongest materials. It needs to be manufactured with special chemicals to ensure the strength and health of the floor. In addition, the floor needs to have a variety of features to keep it strong in the face of severe abuse. To help you obtain and maintain the strongest possible brewery floor, let us introduce the tips when choosing a floor to ensure that your brewery floor will not fail when you need it most.
Requirements For The Brewery Floor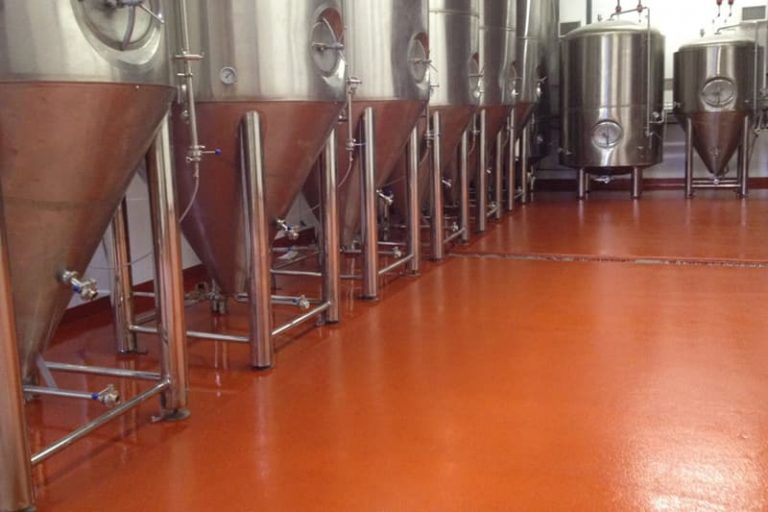 Throughout the life cycle of the brewery floor, it can be abused to varying degrees. The floor needs to withstand the impact of different equipment and machinery, such as barrels, forklifts, trolleys, pallets, brewery equipment, and other heavy equipment that slides on the floor. These things can weigh thousands of pounds, which means that if you want to prevent malfunctions, your floor should be able to handle them. Use floor paint to protect exposed concrete from abuse, and use epoxy to mark areas that should not be stepped on. Polyurethane is also very suitable for strengthening concrete and making it harder to crack. It prevents any chemicals from penetrating into the floor memory and damaging it.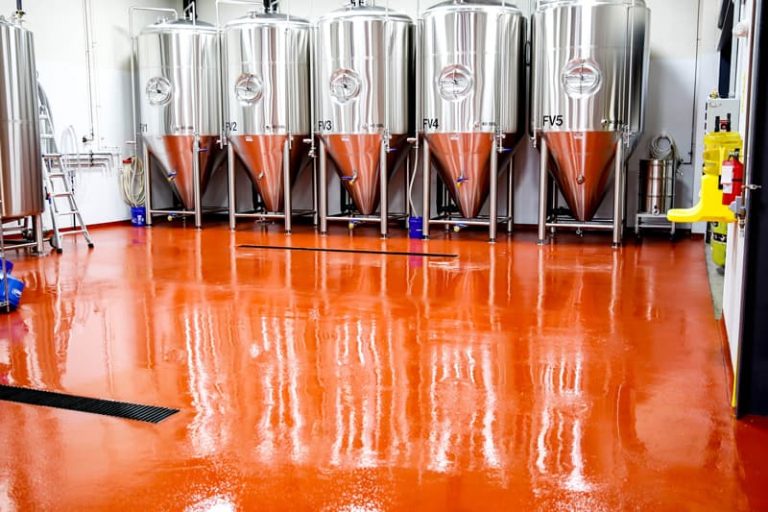 As you know, the brewery is a very slippery place. You need to deal with spills in the brewery, so using non-slip flooring is essential. You should add some anti-slip additives to the resin floor of the brewery to ensure that it provides greater traction when the floor is smooth. Preventing slips will not only save you the cost of products that may be damaged but also prevent you from paying any litigation costs due to employees slipping or getting injured on the floor. Slips and falls are the most common ways of injury, and breweries lose up to 16,000 U.S. dollars each year due to sick leave and paid vacation.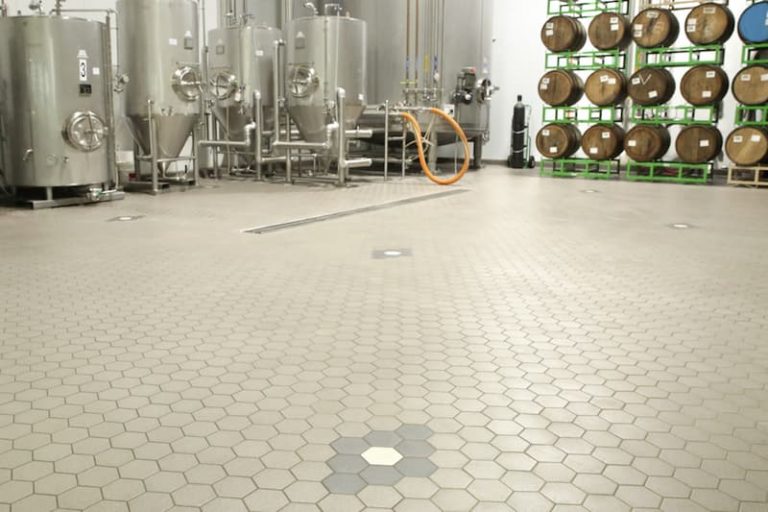 During the brewing process, you may use both steam and boiling water to produce the product, and use cold water to rinse the equipment. Brewery floors are often exposed to various temperatures, from boiling hot water to near-freezing liquids. This constant temperature change will damage ordinary floors, and dangerous cracks and cracks will occur due to the constant shrinkage and expansion of the material. The best way to prevent cracking of the brewery floor is to apply a polyurethane coating. Because polyurethane will expand and contract at a rate similar to that of concrete slabs, it allows a natural cycle of expansion/contraction without cracking or delamination. This material is used for thermal shock resistance, helping breweries around the world to prevent cracks in the floors due to temperature changes.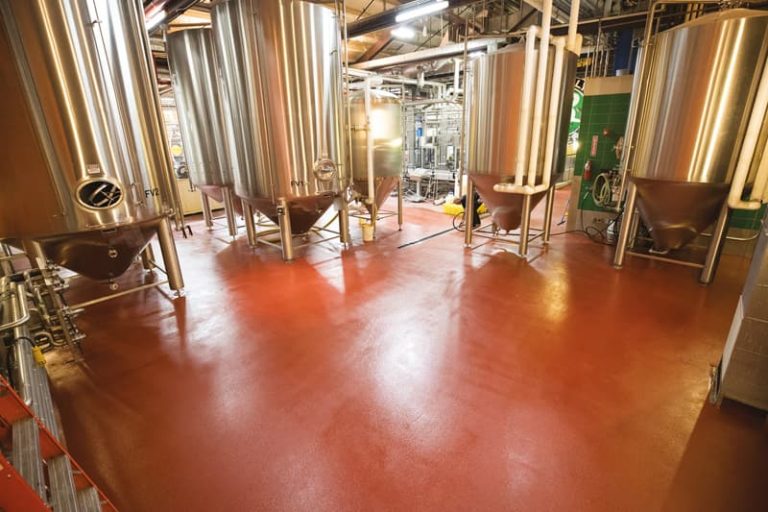 Your brewery floor will not only be affected by leaks, it may also be exposed to various harsh and corrosive chemicals. Whether it's maltase, salt, sugar, yeast, alcohol, acid, or detergent, your brewery floor should be able to handle it without spoiling. You need to make sure that the flooring material can withstand these chemicals and add chemical-resistant coatings when needed. To prevent large-scale accidents, your floors and coatings need to be able to be exposed to any type of chemicals that may be exposed for a long time.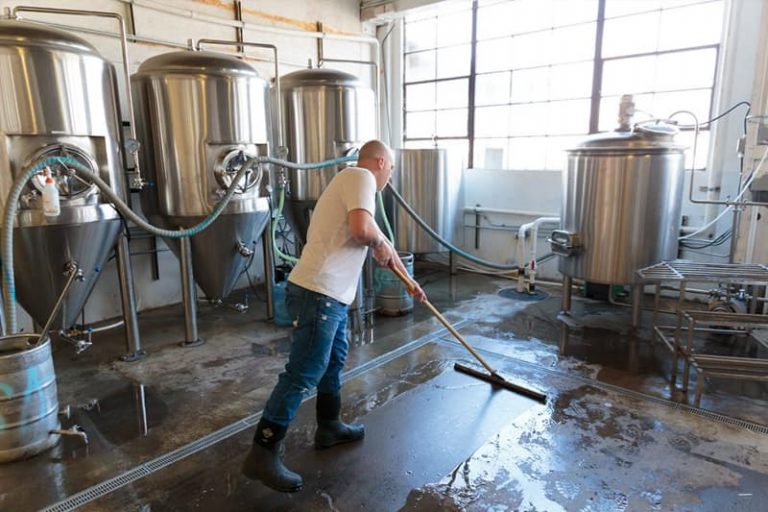 The use of non-slip floors is great, but when an overflow occurs, you also need to be able to quickly drain the excess water. This is where proper drainage comes into play. Many different types of drain pipes can be used, but not all drain pipes are suitable for breweries.
The fixed-point drain pipe requires tilting and extra effort to direct the liquid to the outlet on the floor. This type of drain is usually not ideal for breweries.
Ditch drainage pipes are the most commonly used drainage pipes, but they are generally not suitable for use in breweries. Ditch drainage pipes are covered by large fences, which can break over time and cause falls and injuries. In addition, there are many corners and gaps inside the drainage light of the ditch, which is an ideal living environment for bacteria. This type of drain is expensive to clean and is often blocked by garbage. If these bacteria in the drainpipe are not properly cleared, it may cause disease or pollution.
Trough drains are the most popular drainage method in breweries. This type of drain pipe is thin and long and can span the entire length of the brewery. Because the size of this drainpipe is small, it does not need a covering, and it can be driven or walked easily. The slotted drain pipe is made of stainless steel, and it is designed in such a way that there are no corners or cracks where bacteria can grow. In addition, because they have a very smooth surface, they can be easily cleaned with flushing fluid. Of course, this is also the most cost-effective way of drainage.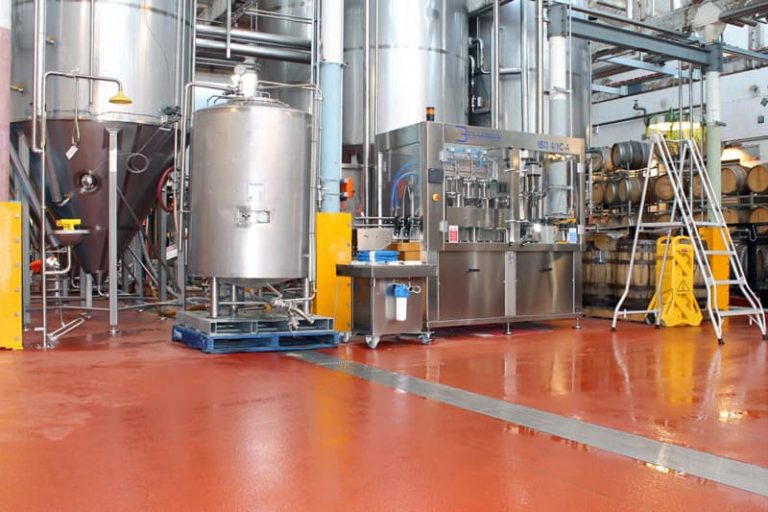 The brewery floor must be free of holes and have no cracks or crevices to collect bacteria. In addition, it is best to have anti-biological properties to further prevent the growth of harmful organisms.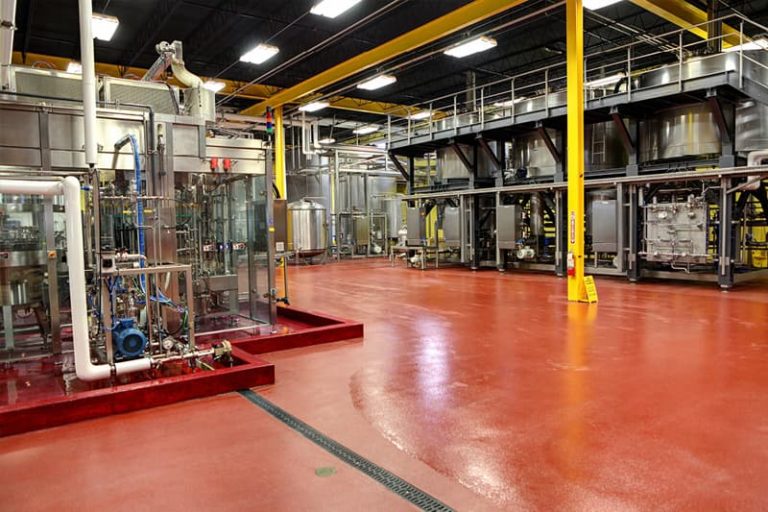 There will be areas in the brewery that have been kept moist, as well as other areas that must be kept dry. This aspect should be fully considered when choosing the floor.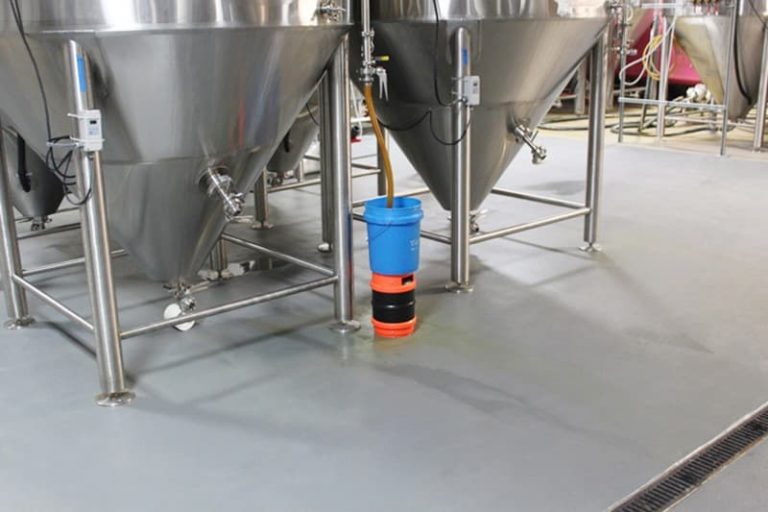 Green is becoming more and more important to consumers. For breweries (especially small breweries), they need to be able to demonstrate their eco-friendliness in order to attract more environmentally conscious drinkers.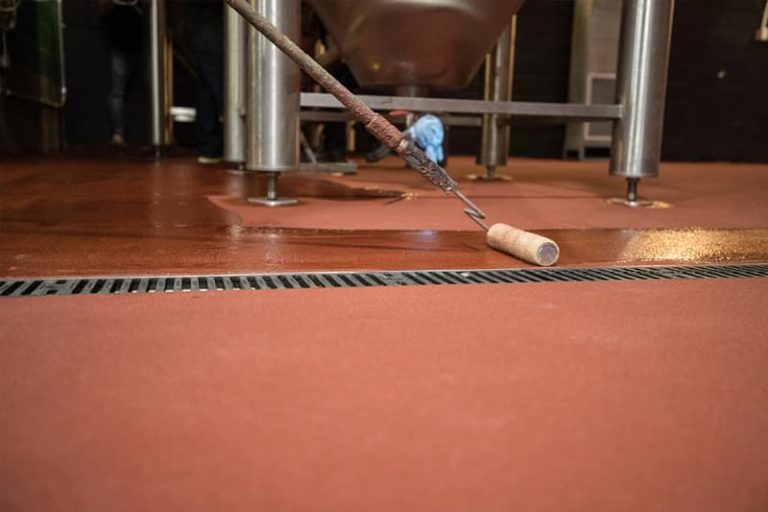 What are the options for the brewery floor?
Epoxy – A thick epoxy coating on top of the concrete is a highly popular choice, due to its low costs and high durability. Epoxy doesn't last as long as some other options, but it's relatively simple and inexpensive to add more floor coating whenever it wears down.
Urethane – Urethane is one of the top choices for food and beverage facilities that want a high-quality and long-lasting utilitarian choice for their flooring. It's non-skid, has high hygienic properties, and can be laid in entirely seamless surfaces to remove cracks and gaps where microbes can grow.
Methyl Methacrylate (MMA) – MMA is one of the fastest-curing options in high-demand flooring, making it a great choice for facilities where time is of the essence, while still providing all the benefits of other flooring types such as Urethane. Additionally, it comes in a wide range of colors, and can even have additives like quartz crystals for better aesthetics.
Metallic Epoxy – Planning on showing off your brewery to investors or customers? Metallic Epoxy has all the benefits of regular epoxy, but with a truly unique textured glass-like appearance that is visually stunning. It can also be treated for extra non-skid capabilities. It's high-tech flooring to match high-tech production facilities.
If you want to prevent any type of floor failure in the brewery and potentially cost thousands of dollars for repairs, follow the tips in this article. Proper drainage will solve many of your floor problems, but also ensure that your floor is shock-resistant, chemical-resistant, non-slip, and durable for best results. Checking all these tips should prepare you for a long and prosperous winemaking career.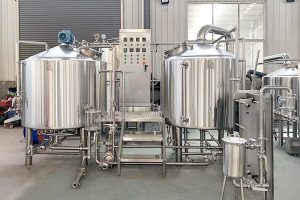 Beer Brewing Equipment
Beer Brewery Equipment Manufacturer The brewing supplies provided by Micet Craft can support your brewing needs from small batches of micro beer brewing equipment to 100 barrels capacity. Micet Craft has reached cooperation with many breweries around the world, we can design and manufacture professional brewing systems for breweries, including cellar beer brewing equipment and other
Read More »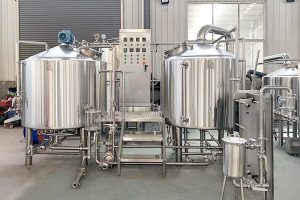 Beer Brewing Equipment
Beer Brewery Equipment Manufacturer The brewing supplies provided by Micet Craft can support your brewing needs from small batches of micro beer brewing equipment to 100 barrels capacity. Micet Craft has reached cooperation with many breweries around the world, we can design and manufacture professional brewing systems for breweries, including cellar beer brewing equipment and other
Read More »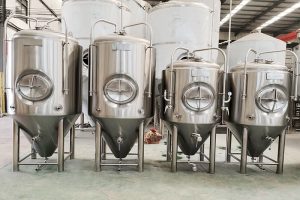 Fermentation Tank
China stainless steel fermentation vessels manufacturer The fermentation tank is where the beer carry out the fermentation process, it provides a place suitable for life activities and metabolism for microorganisms. To adapt to the use of different sizes of breweries, Micet Craft produced a variety of sizes and specifications of fermentation tanks. Customers can choose
Read More »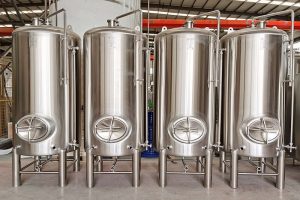 Bright Beer Tank
Professional bright Beer tank manufacturer from China The bright tank is a vessel for storing and carbonated beer, it is also called the brite tank. The bright tank is an important part of the workflow of professional beer brewers. It can be used to store and carbonate beer, thus eliminating the trouble of cleaning beer
Read More »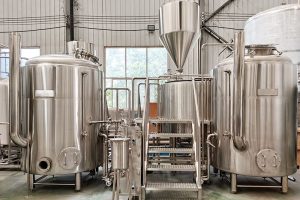 Brewing Equipment
China brewing equipment manufacturer and suppliers Micet Craft has cooperated with breweries in many countries around the world to provide them with brewing equipment. We provide customers with turnkey brewery solutions, which include designing, manufacturing and installing customized breweries. The Micet Craft team has decades of experience in the manufacturing of brewing equipment, we not
Read More »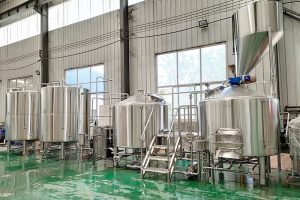 Brewhouse Equipment
Best brewhouse equipment manufacturer from china Brewing good beer requires brewhouse equipment. Whether you are brewing beer for home, business or brewery, Micet Craft can provide a turnkey solution according to the daily output you need. We have brewhouse equipment with 2 vessels, 3 vessels and 4 vessels, the unique design allows you to do decoction
Read More »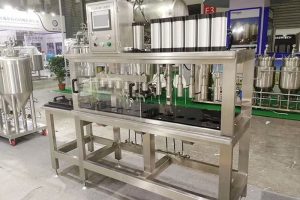 Beer Filling Machine
Professional beer filling machine manufacturer Beer filling machine is the core equipment of the beer production line. Our beer filling system uses stainless steel as the production material. Stainless steel is not easy to wear, and it is easy to clean. Micet Craft provides you with a cheap and efficient way of filling beer. We
Read More »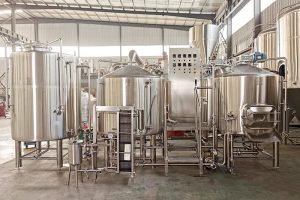 Beer Brewing System
Best beer brewing system manufacturer from china Micet Craft is a professional beer brewing system manufacturer in China. We mainly produce high-end customized turnkey brewing systems. Whether you are planning to open a nano-brewery, microbrewery, or commercial brewery, we can provide you with the most complete turnkey solution. Our beer brewing systems are all price-competitive
Read More »
Get a turnkey solution for brewery equipment
If you plan to open or expand the brewery, you can contact Micet Craft directly. Our engineers will design and manufacture brewery equipment according to your brewing process. Of course, we will also provide you with a complete turnkey solution. Also, if you plan to expand the brewery, we will provide you with customized solutions.