Fermentation is a crucial process in various industries, including food and beverage production, brewing, and biofuel manufacturing. The success of fermentation largely depends on a variety of factors, with temperature being one of the most critical. Understanding the optimal temperature for a fermentation tank is essential to achieving the desired outcomes in terms of flavor, aroma, and product quality.
The Role of Temperature in Fermentation
Temperature plays a pivotal role in fermentation as it directly influences the activity of microorganisms responsible for converting raw materials into the desired end products. These microorganisms, such as yeast and bacteria, have specific temperature ranges within which they thrive and carry out their metabolic processes efficiently.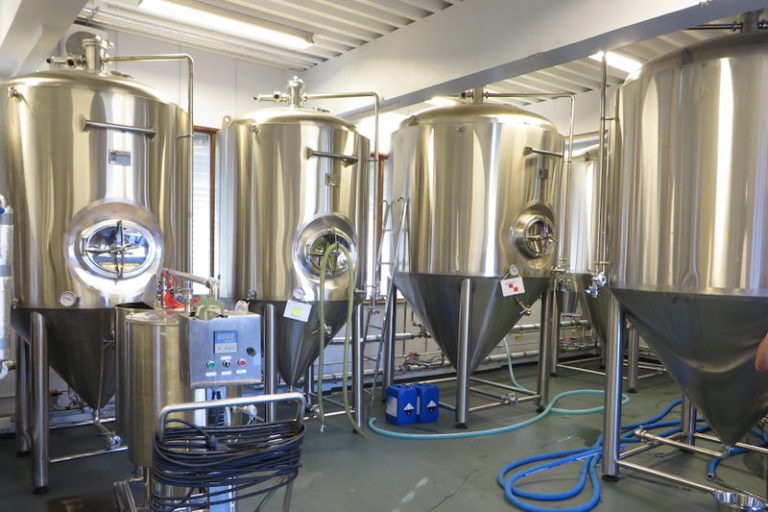 Factors Influencing Temperature Selection
Type of Microorganism: Different microorganisms have different temperature preferences. Yeast used in brewing, for example, typically thrives in the range of 60-72°F (15-22°C), while lactic acid bacteria used in yogurt production prefer a slightly warmer range around 104-113°F (40-45°C).
Desired Product: The temperature you choose can significantly impact the final product. For instance, in beer brewing, cooler fermentation temperatures tend to result in cleaner and crisper flavors, while warmer temperatures might bring out more complex and fruity characteristics.
Fermentation Rate: Higher temperatures generally lead to faster fermentation rates. However, this can also lead to increased production of undesirable byproducts. Slower fermentations at lower temperatures might produce more desirable flavors and aromas.
Contamination Risk: Elevated temperatures can also increase the risk of contamination by unwanted microorganisms. Maintaining a controlled environment within the fermentation tank is essential to ensure the dominance of the desired fermentation microorganisms.
Optimal Temperature Ranges for Common Fermentations
Beer Brewing: Ale yeast fermentation usually occurs between 60-72°F (15-22°C), while lager yeast fermentation takes place at cooler temperatures around 45-55°F (7-13°C).
Wine Fermentation: Red wines are typically fermented at warmer temperatures, around 75-85°F (24-29°C), to extract color and flavor compounds from the grape skins. White wines and rosés are usually fermented at cooler temperatures, around 45-60°F (7-15°C), to preserve delicate aromas.
Bread Baking: The fermentation of bread dough is often done at room temperature (68-75°F or 20-24°C) to allow yeast to rise and develop gluten.
To maintain the optimal fermentation temperature, many industries use specialized equipment such as fermentation chambers or temperature-controlled tanks. These systems enable precise control over temperature, ensuring that the fermentation process remains consistent and predictable.
Choosing the right temperature for a
fermentation tank
is a balancing act between the desired product characteristics, the type of microorganisms being used, and the fermentation timeline. Understanding the optimal temperature range for a specific fermentation process is essential for achieving consistent, high-quality results. By carefully controlling temperature, producers can unlock the full potential of microorganisms and craft products with exceptional flavor, aroma, and texture.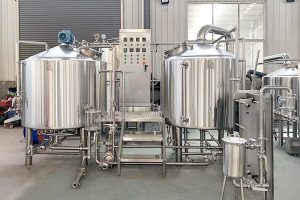 Beer Brewing Equipment
Beer Brewery Equipment Manufacturer The brewing supplies provided by Micet Craft can support your brewing needs from small batches of micro beer brewing equipment to
Read More »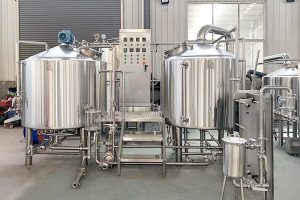 Beer Brewing Equipment
Beer Brewery Equipment Manufacturer The brewing supplies provided by Micet Craft can support your brewing needs from small batches of micro beer brewing equipment to
Read More »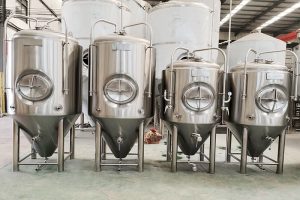 Fermentation Tank
China stainless steel fermentation vessels manufacturer The fermentation tank is where the beer carry out the fermentation process, it provides a place suitable for life
Read More »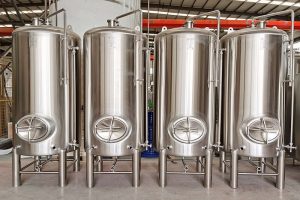 Bright Beer Tank
Professional bright Beer tank manufacturer from China The bright tank is a vessel for storing and carbonated beer, it is also called the brite tank.
Read More »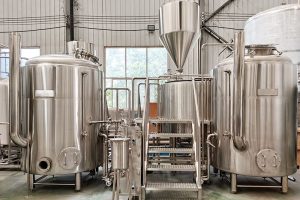 Brewing Equipment
China brewing equipment manufacturer and suppliers Micet Craft has cooperated with breweries in many countries around the world to provide them with brewing equipment. We
Read More »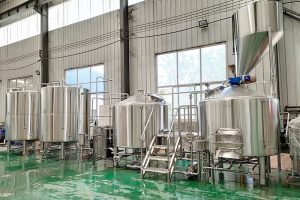 Brewhouse Equipment
Best brewhouse equipment manufacturer from china Brewing good beer requires brewhouse equipment. Whether you are brewing beer for home, business or brewery, Micet Craft can
Read More »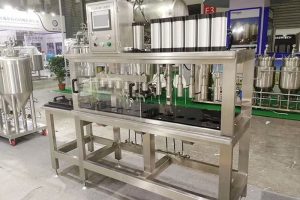 Beer Filling Machine
Professional beer filling machine manufacturer Beer filling machine is the core equipment of the beer production line. Our beer filling system uses stainless steel as
Read More »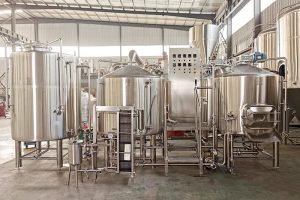 Beer Brewing System
Best beer brewing system manufacturer from china Micet Craft is a professional beer brewing system manufacturer in China. We mainly produce high-end customized turnkey brewing
Read More »
Get a turnkey solution for brewery equipment
If you plan to open or expand the brewery, you can contact Micet Craft directly. Our engineers will design and manufacture
brewery equipment
according to your brewing process. Of course, we will also provide you with a complete turnkey solution. Also, if you plan to expand the brewery, we will provide you with customized solutions.