As the craft beer industry continues to boom, aspiring brewers are considering venturing into the world of microbreweries. Often one of the key factors in determining the viability and success of such an try is the amount of space required. In this article, we'll take a deep dive into the considerations involved in determining the ideal size for a microbrewery, enabling aspiring brewers to make informed decisions and maximize operational efficiency.
Brewing equipment and production area
The heart of any microbrewery lies in its brewing equipment and production areas. The size of your brewing equipment will affect space requirements. Critical components such as mash tuns, fermentation vessels, cold and hot wine tanks, and storage vessels must be accommodated. Consider factors such as many batches brewed per day, production volume, and future growth projections. This will help you determine the square footage you need for your brewing and production areas.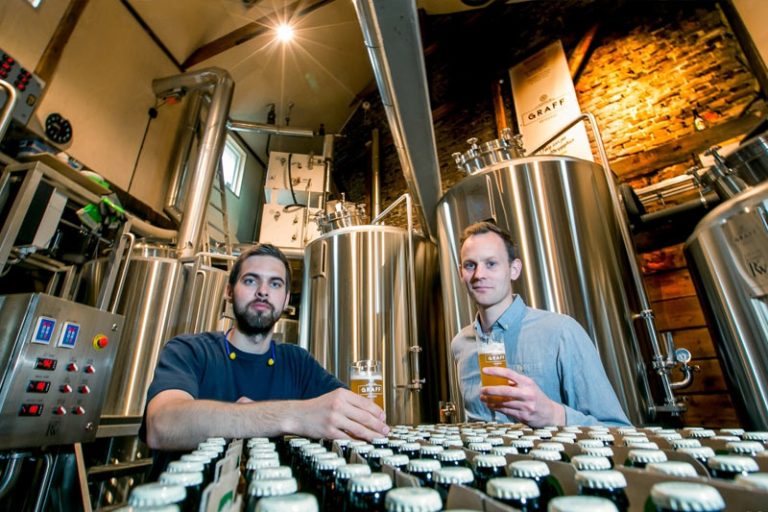 A
microbrewery
needs enough storage space for raw materials such as malt, hops, yeast and other brewing ingredients. Also, aging barrels, pails and packing materials also need to be stored . Proper inventory management is essential to ensure the smooth running of the brewing process and avoid delays due to shortages. Consider the volume of ingredients and finished products you plan to store, and how long you want to store them.
Bar and Wine Tasting Area
Many microbreweries have on-site bars and tasting areas, offering customers the opportunity to taste beer. The size of your bar depends on your target audience, expected footfall and local regulations. Consider factors such as the number of seating areas, bar space, restroom facilities, and any more entertainment or amenities you plan to provide. A cozy and welcoming bar can enhance the experience and encourage repeat business.
Packing and distribution area
If your microbrewery plans to package and distribute your beer, you will need a dedicated area for canning, bottling, labeling, and packaging. The space should accommodate necessary equipment, packaging materials, and storage space for packaged products. The size of the packing and distribution area will depend on your production volume and the distribution channel you plan to use.
Administrative and Office Space
Every microbrewery needs administrative and office space to handle day-to-day operations, including paperwork, inventory management, marketing, and customer service. This space should include workstations, storage space for files and supplies, a dedicated meeting area, and a small break room for employees.
Determining the ideal size for a microbrewery requires careful consideration of brewing equipment, production areas, storage space, barroom and tasting areas, packing and distribution areas, and administrative and office space. Each of these factors will depend on your production volume, growth forecast, target market, and specific business goals.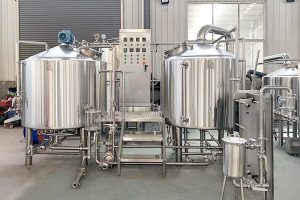 Beer Brewing Equipment
Beer Brewery Equipment Manufacturer The brewing supplies provided by Micet Craft can support your brewing needs from small batches of micro beer brewing equipment to
Read More »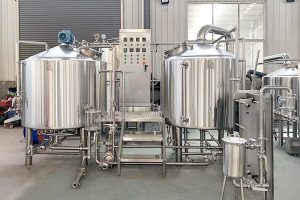 Beer Brewing Equipment
Beer Brewery Equipment Manufacturer The brewing supplies provided by Micet Craft can support your brewing needs from small batches of micro beer brewing equipment to
Read More »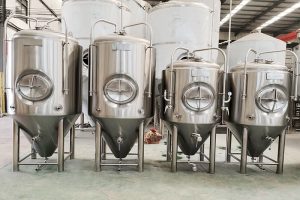 Fermentation Tank
China stainless steel fermentation vessels manufacturer The fermentation tank is where the beer carry out the fermentation process, it provides a place suitable for life
Read More »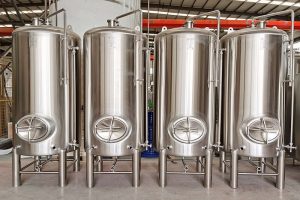 Bright Beer Tank
Professional bright Beer tank manufacturer from China The bright tank is a vessel for storing and carbonated beer, it is also called the brite tank.
Read More »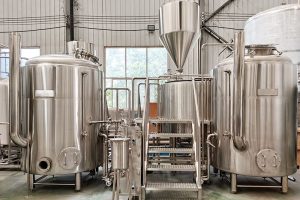 Brewing Equipment
China brewing equipment manufacturer and suppliers Micet Craft has cooperated with breweries in many countries around the world to provide them with brewing equipment. We
Read More »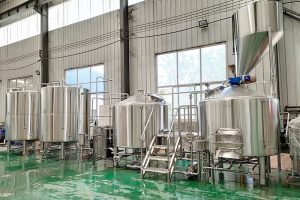 Brewhouse Equipment
Best brewhouse equipment manufacturer from china Brewing good beer requires brewhouse equipment. Whether you are brewing beer for home, business or brewery, Micet Craft can
Read More »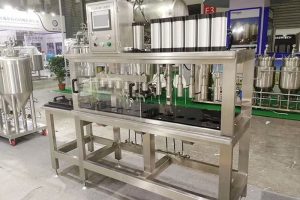 Beer Filling Machine
Professional beer filling machine manufacturer Beer filling machine is the core equipment of the beer production line. Our beer filling system uses stainless steel as
Read More »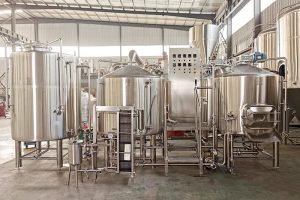 Beer Brewing System
Best beer brewing system manufacturer from china Micet Craft is a professional beer brewing system manufacturer in China. We mainly produce high-end customized turnkey brewing
Read More »
Get a turnkey solution for brewery equipment
If you plan to open or expand the brewery, you can contact Micet Craft directly. Our engineers will design and manufacture
brewery equipment
according to your brewing process. Of course, we will also provide you with a complete turnkey solution. Also, if you plan to expand the brewery, we will provide you with customized solutions.