Craft beer brewing has become a popular and rewarding hobby for many enthusiasts. Whether you're a beginner or an experienced brewer, selecting the right equipment is crucial to the success of your beer-making endeavors. In this article, we will walk you through the key factors to consider when choosing craft beer equipment, helping you take your brewing game to the next level.
Define Your Brewing Goals
Before diving into the world of
craft beer equipment
, it's important to identify your brewing goals. Are you brewing small batches for personal enjoyment, or do you aspire to start a microbrewery? Understanding your brewing ambitions will help you make informed decisions regarding the scale and complexity of the equipment you'll need.
For beginners, it's wise to start with the basics. A basic homebrewing kit typically includes essentials like a fermentation vessel, an airlock, a hydrometer, a thermometer, and a siphon. These items are fundamental for brewing your first batch of beer and are relatively affordable.
The size of your batches will dictate the size of your equipment. Small batches are ideal for beginners, as they are easier to manage and require less space. However, if you plan to brew larger quantities, you'll need larger fermenters, kettles, and storage containers.
Invest in quality equipment that will stand the test of time. Stainless steel is a preferred material for many brewing vessels due to its durability, ease of cleaning, and resistance to rust and corrosion. High-quality equipment may be more expensive upfront, but it pays off in the long run by reducing the risk of contamination and the need for frequent replacements.
The brew kettle is the heart of your operation, where you'll boil and hop your beer. Select a kettle that is appropriately sized for your batch size and equipped with a tight-fitting lid. Additionally, having a kettle with built-in temperature gauges can help you maintain precise control over the brewing process.
Fermentation vessels come in various shapes and sizes, from buckets to carboys to conical fermenters. The choice depends on your budget, available space, and personal preference. Consider factors like oxygen permeability, ease of cleaning, and the ability to monitor fermentation when making your selection.
Temperature control is vital for producing consistent and high-quality beer. Invest in a temperature-controlled fermentation chamber or use a combination of techniques such as swamp coolers or heating belts to maintain the ideal fermentation temperature for your yeast strain.
Don't forget the smaller accessories that can make your brewing process more efficient and enjoyable. These might include a wort chiller to rapidly cool your beer after boiling, a pH meter for precise water adjustments, and a quality grain mill for crushing your grains.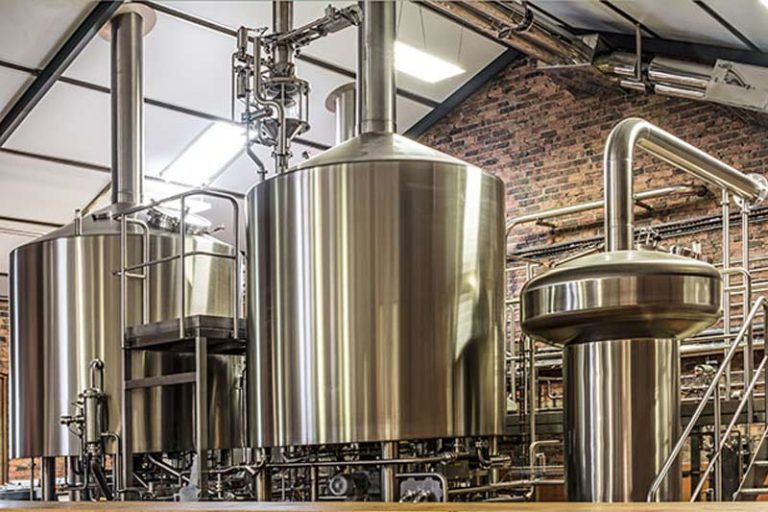 Craft beer equipment can range from budget-friendly to high-end. Determine your budget beforehand and prioritize essential items. You can always upgrade and expand your equipment collection as you gain experience and confidence in your brewing skills.
Research and Educate Yourself
Finally, educate yourself about the brewing process and the equipment you intend to use. Join online forums, attend local brewing clubs, and read books or watch video tutorials to gain valuable insights from experienced brewers.
Choosing the right craft beer equipment is a significant step in your brewing journey. Start small, invest in quality, and consider your brewing goals and budget. As you gain experience and confidence, you can gradually expand your equipment collection. Remember, brewing is both a science and an art, so enjoy the process, experiment, and savor the fruits of your labor as you craft delicious, homemade brews. Happy brewing!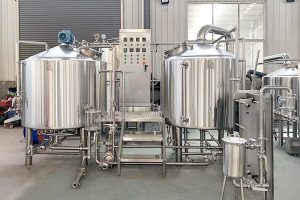 Beer Brewing Equipment
Beer Brewery Equipment Manufacturer The brewing supplies provided by Micet Craft can support your brewing needs from small batches of micro beer brewing equipment to
Read More »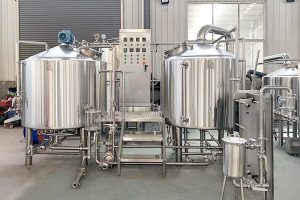 Beer Brewing Equipment
Beer Brewery Equipment Manufacturer The brewing supplies provided by Micet Craft can support your brewing needs from small batches of micro beer brewing equipment to
Read More »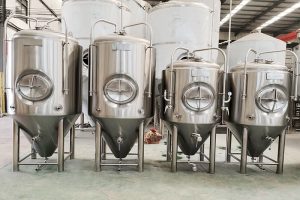 Fermentation Tank
China stainless steel fermentation vessels manufacturer The fermentation tank is where the beer carry out the fermentation process, it provides a place suitable for life
Read More »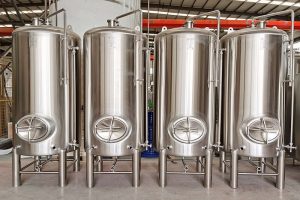 Bright Beer Tank
Professional bright Beer tank manufacturer from China The bright tank is a vessel for storing and carbonated beer, it is also called the brite tank.
Read More »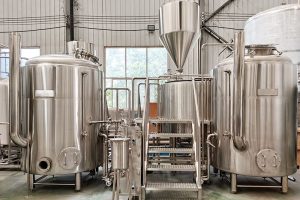 Brewing Equipment
China brewing equipment manufacturer and suppliers Micet Craft has cooperated with breweries in many countries around the world to provide them with brewing equipment. We
Read More »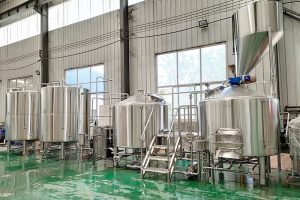 Brewhouse Equipment
Best brewhouse equipment manufacturer from china Brewing good beer requires brewhouse equipment. Whether you are brewing beer for home, business or brewery, Micet Craft can
Read More »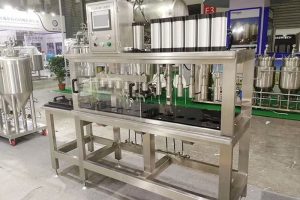 Beer Filling Machine
Professional beer filling machine manufacturer Beer filling machine is the core equipment of the beer production line. Our beer filling system uses stainless steel as
Read More »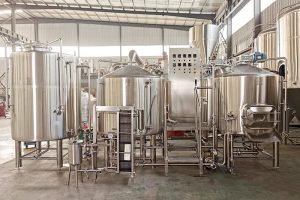 Beer Brewing System
Best beer brewing system manufacturer from china Micet Craft is a professional beer brewing system manufacturer in China. We mainly produce high-end customized turnkey brewing
Read More »
Get a turnkey solution for brewery equipment
If you plan to open or expand the brewery, you can contact Micet Craft directly. Our engineers will design and manufacture
brewery equipment
according to your brewing process. Of course, we will also provide you with a complete turnkey solution. Also, if you plan to expand the brewery, we will provide you with customized solutions.