Turnkey brewing systems provide a ready-to-use brewhouse solution for craft breweries to get up and running quickly. This guide covers what a turnkey system entails including equipment overview, configuration options, facility requirements, supplier selection, cost analysis, and frequently asked questions.
A turnkey brewery system refers to a packaged brewhouse solution requiring minimal additional integration to start commercial beer production. Turnkey equipment provides:
Fully integrated brewhouse equipment
Pre-engineered layout and configurations
Coordination of utility requirements
Simplified delivery and installation
Vendor support for training and start-up
Turnkey systems accelerate new brewery commissioning, helping craft brewers get to market faster while reducing upfront capital investment risks.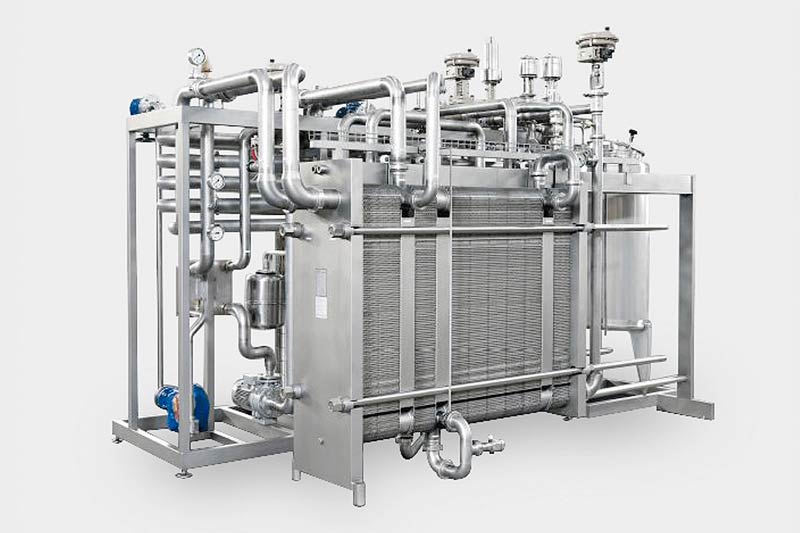 Overview of Turnkey Brewing Equipment
A complete turnkey beer brewing system typically includes:
Brew house vessels – mash tun, lauter tun, kettle, whirlpool
Fermentation and maturation tanks
Serving tanks and bright beer equipment
Piping, pumps, valves, controls
Chilling systems – heat exchangers or glycol systems
Steam generation or electric heating
Wort aeration and yeast handling
CIP systems for cleaning and sanitization
Grist handling – milling and conveying
Grain handling and silo systems
Water treatment and liquids management
Lab equipment for QA/QC testing
Additional services like installation supervision, operator training, safety reviews, and compliance documentation may also be included in a turnkey package.
Brewery Scales and Turnkey Configurations
Turnkey brewhouses are available at nano, micro, and regional craft brewery production scales:
Typical Turnkey Brewery Production Volumes:
Nano brewery – 1-3 BBL batches
Microbrewery – 3-15 BBL batches
Regional brewery – 15-30+ BBL batches
Larger turnkey systems up to 100 BBL+ for major craft breweries are also available.
Turnkey equipment can be supplied in different configurations:
Manual vs automated operation
Electric vs steam heating
Indoor build vs containerized outdoor
Free-standing vs modular/skid-mounted
Glycol cooling vs chilled water
Single vs multiple fermentation vessel designs
This allows matching the turnkey system to available facilities and budgets.
Facility Requirements for Turnkey Brewing Systems
While turnkey equipment reduces integration, proper facilities are still required:
Facility Considerations for Turnkey Breweries
Sufficient space for brewhouse footprint and workspace
Floor durability of 150-300 psf for vessel weights
Ceiling height for tank clearance
Personnel access doors minimum 32" wide
Electrical supply with adequate capacity
Potable water supply and drainage
Ventilation for equipment heat loads
External chiller pads if needed
Receiving/shipping docks for ingredients and distribution
Parking for staff and visitors
Industry zoning approval and permitting
Consult with equipment suppliers early in planning to integrate turnkey systems within local facility constraints.
Selecting a Turnkey Brewing Equipment Supplier
Key factors when selecting a turnkey brewhouse supplier include:
How to Select a Turnkey Brewing Equipment Supplier
| Considerations | Description |
| --- | --- |
| Craft Focus | Specialize in brewhouse systems at your production scale |
| Quality | Construct with food-grade stainless steel to sanitary standards |
| Customization | Tailor to your preferences while optimizing workflow |
| Project Management | Handle equipment, installation, and licensing coordination |
| Experience | Proven track record delivering turnkey brewery projects |
| References | Check reputable supplier references for validation |
| Offerings | Wide selection of brewing equipment and accessory options |
| Support | Provide operator training and continued technical support |
| Budget | Competitively priced within target capital investment |
Evaluate supplier expertise, project management capabilities, and equipment quality to mitigate startup risks.
Cost Analysis of Turnkey Brewing Systems
Turnkey brewhouse costs vary by production scale and degree of customization:
Turnkey Brewery Equipment Cost Ranges
| System Scale | Turnkey Cost Range |
| --- | --- |
| 1 BBL Nano | $50,000 – $150,000 |
| 5 BBL Micro | $150,000 – $500,000 |
| 10 BBL Micro | $350,000 – $1,000,000 |
| 15 BBL Regional | $750,000 – $2,500,000 |
| 30 BBL Regional | $1,500,000 – $5,000,000 |
Costs depend on factors like:
Equipment scope and features
Automation level and IoT capabilities
Imported vs locally sourced equipment
Freight and installation
Facility infrastructure needs
Geographic region
While turnkey systems have higher upfront capital costs than sourcing equipment individually, there are long term savings from accelerated commissioning, reduced integration risks, and better support.
To sustain optimal performance, turnkey brewing equipment requires:
Scheduled preventive maintenance
Regular calibrations of sensors and metering
Software updates and tune-ups
Replacement of wear parts like pumps and gaskets
Thorough CIP and sanitization after each use
Overall equipment inspection and function testing
Quality recordkeeping and documentation
Annual servicing from equipment technicians
Extended warranty or maintenance contracts
Following prescribed maintenance routines extends equipment lifespan while ensuring quality and consistency.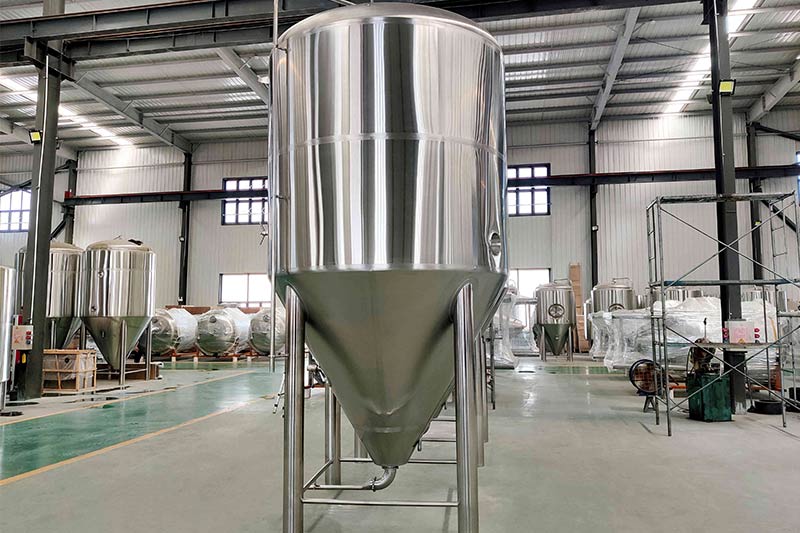 Innovations in Turnkey Brewing Equipment
Recent turnkey brewing equipment innovations include:
Integrated IoT monitoring and control
Hybrid manpower-electric brewhouses
Eco-friendly systems with lower utility usage
Nano breweries in shipping containers
Simplified recipes and one-touch automation
Modular equipment configurations
Mobile brewhouses and canning solutions
Integrated ERP, inventory, and e-commerce support
Automated cleaning and sanitization
These advances make turnkey brewery operation and management more accessible for small craft brewers focused on producing great beer.
FAQs
Q: What size turnkey system should a startup brewery get?
A: Carefully evaluate production goals, finances, and growth plans. Starting small with a 1-3 BBL nano system is recommended to prove out your recipes and operations.
Q: What level of automation should we get in a turnkey system?
A: Consider at least automated temperature control and pump sequencing. Fully automated brewhouses simplify operations once dialed in. Evaluate labor availability and technical skills.
Q: Can we get a turnkey brewhouse customized to our brewery?
A: Yes, reputable turnkey suppliers work closely with clients to tailor the system to individual preferences while optimizing workflow, quality, and expandability.
Q: What are the lead times for ordering a turnkey brewhouse?
A: Lead times for a fully custom turnkey system are typically 4-6 months from order to delivery. Some suppliers have quicker options for starter nano systems.
Q: Is used brewing equipment a good turnkey option?
A: While used equipment seems inexpensive, integration risks are higher. Work with a supplier experienced in relocating and integrating combinations of new and used equipment.
Q: How long should turnkey brewing equipment last?
A: With proper maintenance and upkeep, a quality turnkey brewhouse should reliably run for 10-15+ years. Upgrade components over time as operations scale up.
Q: What are the most critical brewery utilities?
A: Sufficient electrical capacity, reliable water supply, and waste water management are essential. Get utilities assessed early in planning.
Q: Should we buy or lease turnkey equipment?
A: Purchasing provides ownership while leasing preserves capital. Both have tax and cash flow implications to model completely.
Q: Does a turnkey system limit choice of ingredients or recipes?
A: No – a brewhouse appropriate for IPAs can still be used for stouts, lagers, or alternative fermentables. Grain handling accessories may be needed.
Conclusion
Specifying a properly engineered turnkey brewhouse solution simplifies new brewery commissioning and reduces upfront capital risk. Partnering with an experienced supplier provides quality equipment, project management, and continued support to start brewing quickly. Turnkey systems enable craft brewers to focus on developing distinctive recipes and building their brand rather than equipment integration details. With innovations making automation more accessible, high quality turnkey equipment allows small brewers to scale intelligently over time as their business grows.