The brewing industry is a complex industry and competition is global. The process of implementing a turnkey brewery system is complex. It starts with determining your own production capacity, developing an efficient brewing line and choosing the right equipment. A turnkey brewery is made up of several key beer brewing equipment. The mash tun, lauter tun, brew kettle, and whirlpool In the hands of the brewer, the professional grain mill is turned into "wort". Wort is fermented and finished in fermenters, lagering tanks and
bright tanks
.
what is a turnkey brewing system ?
What a Turnkey Brewing System Needs
A turnkey brewery is a complete line that includes all the components needed to brew beer, from the malthouse to the dispensing equipment and the main line. Whether you're a beginner or a seasoned winemaker, you'll need the following equipment to succeed. These items are critical to the success of your business. A turnkey brewery will include everything you need to get started, including the plumbing and fittings needed for a successful brewing operation.
Choosing the right tank to complement your winery and control system is critical to our turnkey systems. MICET CRAFT is a global brewing technology and equipment manufacturer in China. So that each brewery setup fits your needs and controls. There are options to customize based on your controls, brewery setup, space constraints and brewing style.
The heat source is the heart of the winery. Whether electric heating, steam heating or direct fire heating is best for a brewery depends on some factors. when deciding on a heat source. Distillery size, available utilities, and initial and ongoing costs all need to be considered.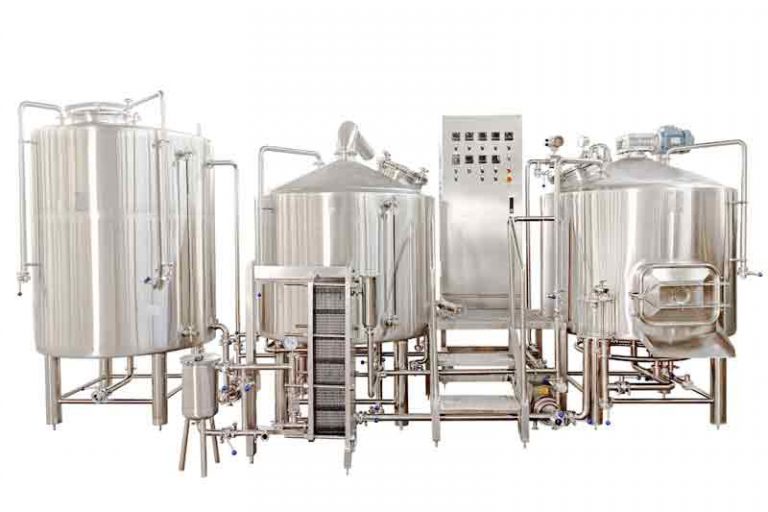 The efficiency of electric heating is close to 100%. Since the heating element is submerged in distilled water or wort, all thermal energy is transferred to the liquid and is not lost by heating the brewery
lElectric heating enables a compact and flexible design, ideal for small spaces
l Low equipment and installation costs
lPrecise control for high repeatability and automation
  The brewery is carbon-free
  Steam systems are used in brewing systems of all sizes. We offer turnkey steam brewhouses up to 30 barrels with varying degrees of automation.
Preferred heat source for large breweries
Flexible design for tank placement
Higher efficiency (compared to direct fire heating)
Larger heated surface area than direct combustion systems
Higher level of automation and repeatability than direct fire systems
Ideal for spaces with limited power
Many brewers want a more traditional heat source, and direct (up to 10 BBL) and indirect fire (up to 15 BBL) systems are a good choice. Ideal for situations where electricity or steam needs are not available, and since they do not need a boiler, they have lower up-front equipment and installation costs compared to steam.
The best choice for a small beer brewing system
The price is cheap
Advantages of a turnkey brewing system
A turnkey brewery project is an ideal solution for those who want to start brewing but don't have the time or expertise. With a turnkey
brewing system
, everything from equipment to the brewery is available from a single supplier. You can also choose from project evaluation and cost-benefit analysis, market research, and equipment construction. Micet can help you calculate the yield of your product to ensure it operates under the most cheap conditions. A turnkey brewing system includes everything you need to start brewing. The system is equipped with all necessary components including pumps, hoses, and controls. The systems are also modular in design, allowing for future expansion.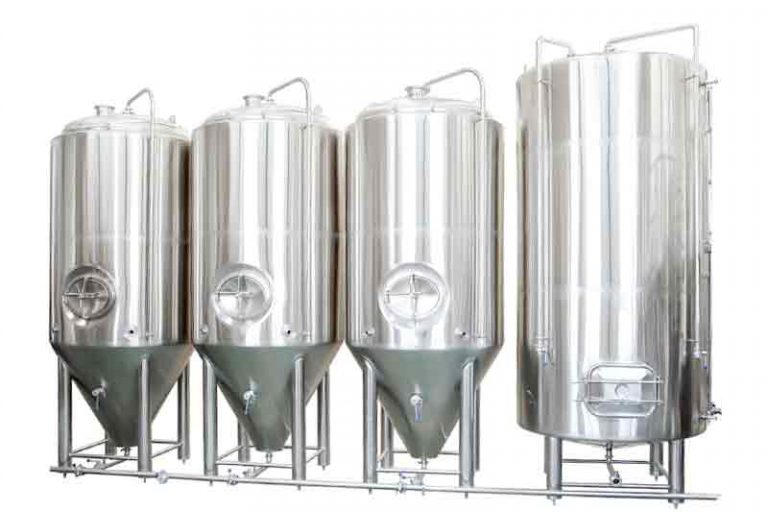 Material processing: dry powder malt crusher, pipe chain conveyor, malt silo/powder silo, etc.
lSaccharification system: steam heating system with three, four, and five devices, optional gelatinizing pot
lFermented sake: fermentation tanks, sake tanks, etc. to meet different brewing needs, supporting operating platforms, takeover boards, and other accessories.
lRefrigeration: refrigerators, refrigerant tanks are used for beer cooling, ice water tanks, etc. are used for wort cooling, with their jacket or connected to a heat exchanger
lCIP: Fixed CIP system, output range: 500-5000L.
l Filtration system: diatomite filter, membrane filter, or plate and frame filter
lAir compression system: silent oil-free air compressor, nitrogen generator, etc.
Yeast expansion or yeast storage system
automatic production operation
l Reasonable steam system design brings efficiency improvement and energy saving to the whole steam system
l A more reasonable pipeline layout design ensures beer quality and reduces raw material consumption
lThe internal heater system improves the wort evaporation rate
l According to the actual brewing process requirements of different customers, the gelatinization pot can be added
lAccording to the needs of specific regions, the market adopts the process of pressurized boiling to improve the boiling intensity of wort
l According to the specific tank layout, increase the operation platform, take over the board or the pipe gallery system
lHigh wort yield
Micet is a global manufacturer of brewing technology and equipment in China. Ours are known for their high performance. By purchasing a turnkey brewery, you save money and time. Let you focus on brewing great beer.If you are planning and ready to open a brewery, you can contact us. Micet Craft engineers will provide you with a list of
craft brewery equipment
and associated prices. Of course, we can also provide you with professional turnkey brewery solutions, allowing you more time to focus on brewing great beer. Micet Craft looks forward to working with you!!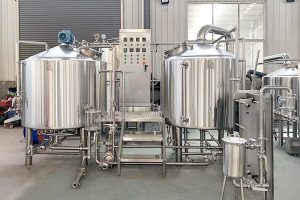 Beer Brewing Equipment
Beer Brewery Equipment Manufacturer The brewing supplies provided by Micet Craft can support your brewing needs from small batches of micro beer brewing equipment to 100 barrels capacity. Micet Craft has reached cooperation with many breweries around the world, we can design and manufacture professional brewing systems for breweries, including cellar beer brewing equipment and other
Read More »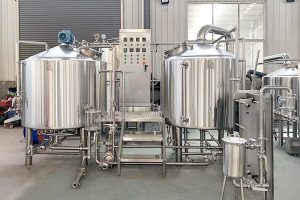 Beer Brewing Equipment
Beer Brewery Equipment Manufacturer The brewing supplies provided by Micet Craft can support your brewing needs from small batches of micro beer brewing equipment to 100 barrels capacity. Micet Craft has reached cooperation with many breweries around the world, we can design and manufacture professional brewing systems for breweries, including cellar beer brewing equipment and other
Read More »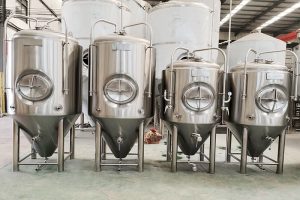 Fermentation Tank
China stainless steel fermentation vessels manufacturer The fermentation tank is where the beer carry out the fermentation process, it provides a place suitable for life activities and metabolism for microorganisms. To adapt to the use of different sizes of breweries, Micet Craft produced a variety of sizes and specifications of fermentation tanks. Customers can choose
Read More »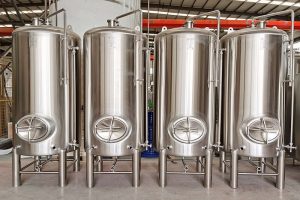 Bright Beer Tank
Professional bright Beer tank manufacturer from China The bright tank is a vessel for storing and carbonated beer, it is also called the brite tank. The bright tank is an important part of the workflow of professional beer brewers. It can be used to store and carbonate beer, thus eliminating the trouble of cleaning beer
Read More »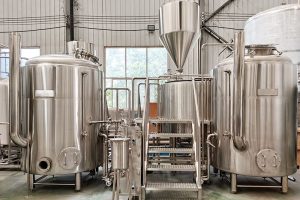 Brewing Equipment
China brewing equipment manufacturer and suppliers Micet Craft has cooperated with breweries in many countries around the world to provide them with brewing equipment. We provide customers with turnkey brewery solutions, which include designing, manufacturing and installing customized breweries. The Micet Craft team has decades of experience in the manufacturing of brewing equipment, we not
Read More »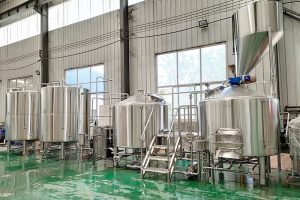 Brewhouse Equipment
Best brewhouse equipment manufacturer from china Brewing good beer requires brewhouse equipment. Whether you are brewing beer for home, business or brewery, Micet Craft can provide a turnkey solution according to the daily output you need. We have brewhouse equipment with 2 vessels, 3 vessels and 4 vessels, the unique design allows you to do decoction
Read More »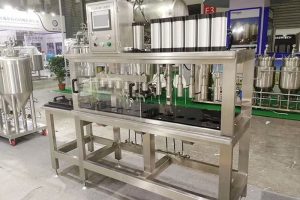 Beer Filling Machine
Professional beer filling machine manufacturer Beer filling machine is the core equipment of the beer production line. Our beer filling system uses stainless steel as the production material. Stainless steel is not easy to wear, and it is easy to clean. Micet Craft provides you with a cheap and efficient way of filling beer. We
Read More »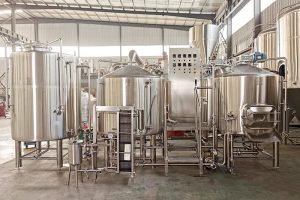 Beer Brewing System
Best beer brewing system manufacturer from china Micet Craft is a professional beer brewing system manufacturer in China. We mainly produce high-end customized turnkey brewing systems. Whether you are planning to open a nano-brewery, microbrewery, or commercial brewery, we can provide you with the most complete turnkey solution. Our beer brewing systems are all price-competitive
Read More »
Get a turnkey solution for brewery equipment
If you plan to open or expand the brewery, you can contact Micet Craft directly. Our engineers will design and manufacture
brewery equipment
according to your brewing process. Of course, we will also provide you with a complete turnkey solution. Also, if you plan to expand the brewery, we will provide you with customized solutions.