Beer has long been a staple in societies worldwide, with a thriving industry that continues to grow. From
microbreweries
to large-scale operations, the economics behind brewing have become increasingly important. Among the key metrics in understanding the financial viability of a brewery is the profit per barrel of beer. This metric serves as a crucial indicator of a brewery's financial health, offering insights into its revenue streams, cost structures, and overall profitability.
Understanding Profit per Barrel
The profit per barrel of beer represents the earnings a brewery generates from each barrel of beer it produces. Calculating this metric involves considering the total revenue generated from selling the beer minus the costs associated with producing it. While the formula may seem straightforward, several factors influence the final profit margin, including the cost of ingredients, production expenses, marketing and distribution costs, and various overheads.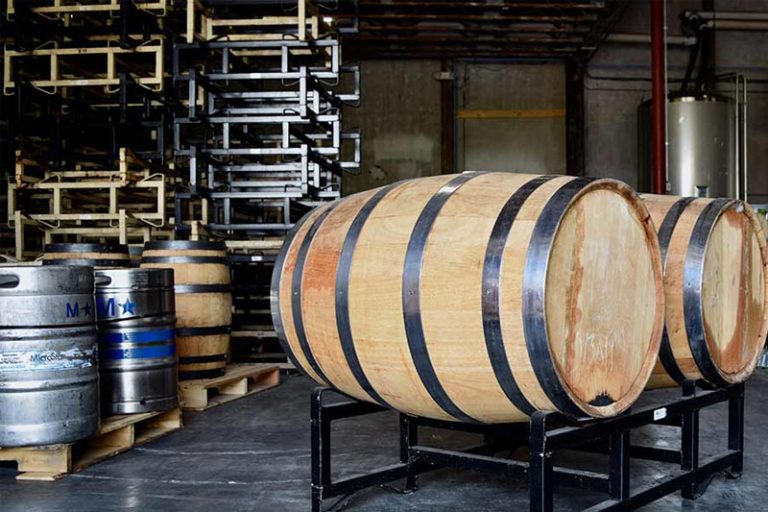 Factors Affecting Profit per Barrel
Raw Materials Costs: The price of key ingredients such as malt, hops, yeast, and water significantly impacts the overall cost of production. Fluctuations in these input costs can directly influence a brewery's profit margins.
Production and Operational Costs: Brewery overhead, labor expenses, equipment maintenance, and energy consumption all contribute to the operational expenses that factor into the profit per barrel calculation. Efficient management of these costs is vital in maintaining a healthy profit margin.
Distribution and Marketing Expenses: Building a strong distribution network and investing in marketing initiatives are essential for reaching a wider consumer base. However, these activities also incur additional costs that can affect the overall profit margins.
Regulatory and Compliance Costs: Breweries must adhere to a range of regulations and quality standards, which can involve compliance costs. Failure to meet these requirements can lead to penalties, further impacting the profit per barrel.
Strategies for Maximizing Profit per Barrel
Efficient Supply Chain Management: Negotiating favorable deals with suppliers and optimizing the supply chain can help reduce the cost of raw materials, thereby positively impacting the profit per barrel.
Cost-effective Brewing Techniques: Implementing energy-efficient brewing practices and optimizing production processes can reduce operational costs, leading to improved profitability.
Strategic Marketing and Branding: Investing in targeted marketing campaigns and building a strong brand identity can help increase consumer demand, enabling breweries to command premium prices and boost their profit per barrel.
Streamlined Distribution Channels: Establishing efficient distribution networks and exploring direct-to-consumer sales can minimize distribution costs, enhancing the overall profit per barrel.
The profit per barrel of beer serves as a critical metric in assessing the financial performance of a brewery. By carefully managing costs, implementing efficient production techniques, and investing in strategic marketing initiatives, breweries can enhance their profit per barrel, ensuring long-term sustainability and profitability in an increasingly competitive market. Understanding the nuances of this metric is crucial for breweries looking to thrive in the dynamic and ever-evolving beer industry.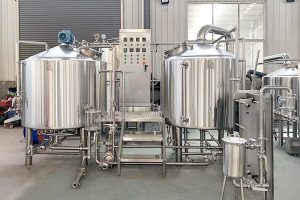 Beer Brewing Equipment
Beer Brewery Equipment Manufacturer The brewing supplies provided by Micet Craft can support your brewing needs from small batches of micro beer brewing equipment to
Read More »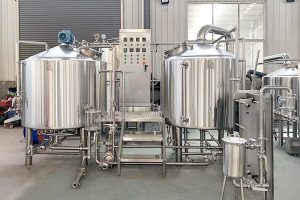 Beer Brewing Equipment
Beer Brewery Equipment Manufacturer The brewing supplies provided by Micet Craft can support your brewing needs from small batches of micro beer brewing equipment to
Read More »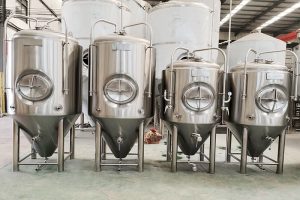 Fermentation Tank
China stainless steel fermentation vessels manufacturer The fermentation tank is where the beer carry out the fermentation process, it provides a place suitable for life
Read More »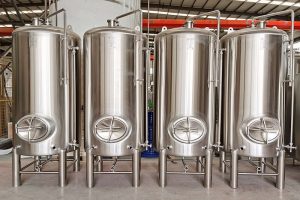 Bright Beer Tank
Professional bright Beer tank manufacturer from China The bright tank is a vessel for storing and carbonated beer, it is also called the brite tank.
Read More »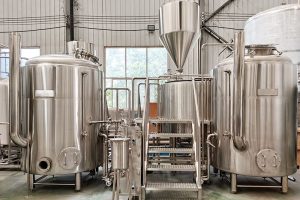 Brewing Equipment
China brewing equipment manufacturer and suppliers Micet Craft has cooperated with breweries in many countries around the world to provide them with brewing equipment. We
Read More »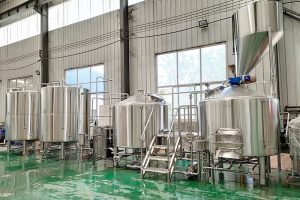 Brewhouse Equipment
Best brewhouse equipment manufacturer from china Brewing good beer requires brewhouse equipment. Whether you are brewing beer for home, business or brewery, Micet Craft can
Read More »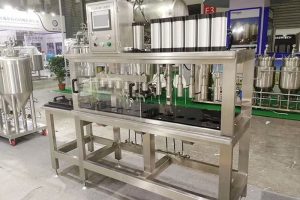 Beer Filling Machine
Professional beer filling machine manufacturer Beer filling machine is the core equipment of the beer production line. Our beer filling system uses stainless steel as
Read More »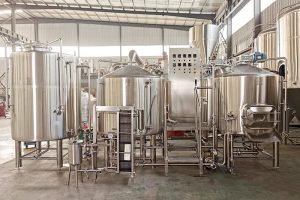 Beer Brewing System
Best beer brewing system manufacturer from china Micet Craft is a professional beer brewing system manufacturer in China. We mainly produce high-end customized turnkey brewing
Read More »
Get a turnkey solution for brewery equipment
If you plan to open or expand the brewery, you can contact Micet Craft directly. Our engineers will design and manufacture
brewery equipment
according to your brewing process. Of course, we will also provide you with a complete turnkey solution. Also, if you plan to expand the brewery, we will provide you with customized solutions.