The size of breweries varies greatly, ranging from the smallest nano-brewery to the largest multinational brewing company. Of course, the brewing process is also diverse, which mainly depends on the type of beer produced and the degree of automation. A large brewery may consist of different parts, each of which is dedicated to a specific stage of the brewing process. Also, the nano-brewery may only have one room, and the entire brewing process is completed in the room. Although the size of breweries varies greatly, the basic brewing process is the same. This is because brewing is composed of many simple biological activities. Nano breweries or craft breweries are usually independently owned. In the past few years, as some large brewers have created some very large "craft breweries", many people are confused about the difference between craft breweries and nano breweries. If you are interested in understanding, you can read the article "
What is the difference between various types of breweries?
".
How much does it cost to start a brewery?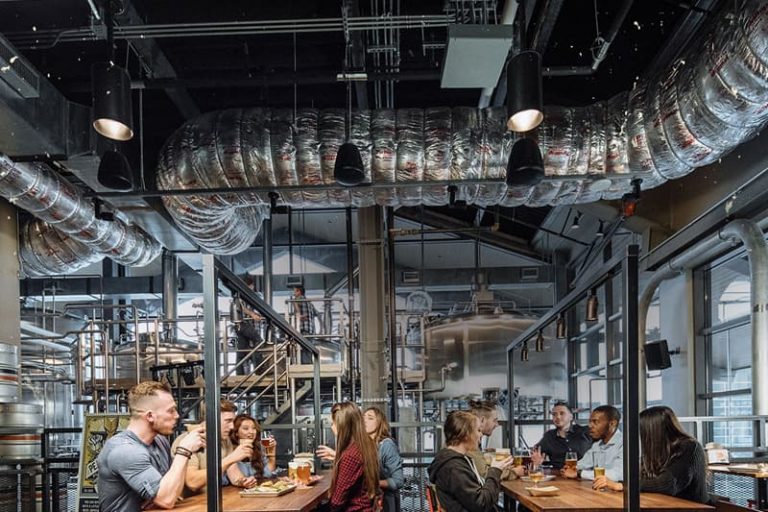 Rent or construction cost
You need to set up a venue for your brewery. You need enough space to ease your brewing operations and be ready to meet the unique requirements of making alcoholic beverages. If you have a bar or beer bar for on-site sales, you also need to consider the local flow of people, traffic convenience, and parking spaces. The monthly rental cost largely depends on your location and the size of the venue. When signing the lease, you think you need to provide the landlord with three months' rent and one month's deposit. Also, you may also need to carry out construction on the site to make the site more suitable as a brewery. On the brewery site, you need to consider whether the ceiling is high enough? How are the pipes connected? What is your need for electricity? Does the floor of the site need to be re-laid? There is a complete list of these contents, and there will be many things that need to be changed. In any case, the cost of retail rent is determined by square feet, ranging from $10 per square foot to as high as $30 per square foot. This is the cost you need to spend on the venue, and it is the most expensive item to start a brewery. Because the rent needs to be paid continuously.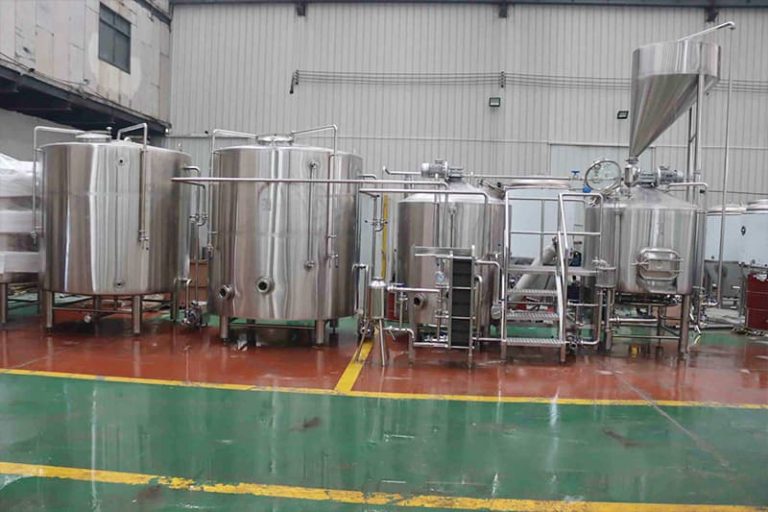 The amount you pay for brewing equipment ultimately depends on the size of your brewery and whether you are buying new or old. If you buy second-hand equipment, you can buy the smallest capacity brewing equipment for $100,000 or less. Of course, you also pay up to $1 million or more for the brand new 30-barrel system. Micet Craft is a professional manufacturer of brewery equipment in China, and we can provide you with brewery equipment at competitive prices. Of course, we can also provide you with a complete turnkey solution. You are very welcome to consult us for the quotation of brewery equipment!
Under normal circumstances, the following equipment is required to open the brewery:
Malt miller
Brewhouse equipment (Mash tun, Lauter tun, Hot liquor tank, Boil kettle, Whirlpool tun)
Bottling/canning lines
Cooling systems
Labeling machines
Refrigeration equipment
Waste systems
Much, much more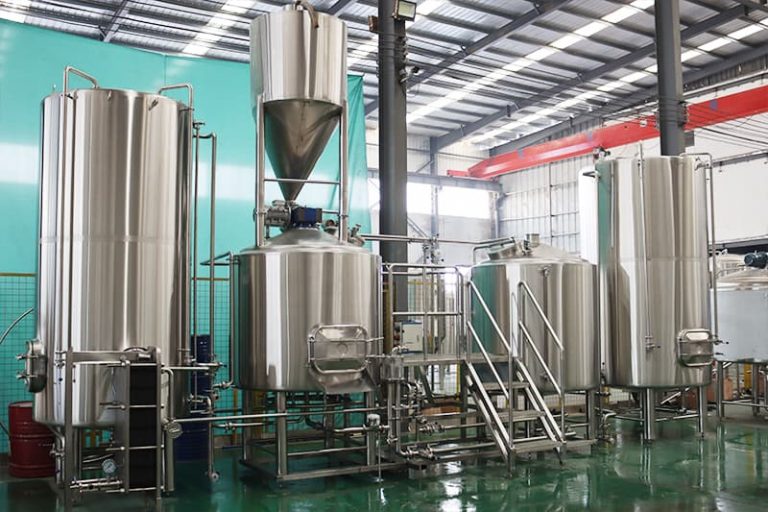 Factors affecting the cost of brewery equipment
Regardless of the size, all breweries must estimate the cost of brewery equipment, which largely depends on the beer production volume. When estimating the cost of brewery equipment, factors that will have an impact include:
Materials for brewery equipment
New or used brewery equipment
The size of the brewery (production volume)
Materials for brewery equipment
Brewery equipment can be manufactured from a variety of materials. The most common manufacturing materials are copper and stainless steel.
The brewery equipment is traditionally made of copper, especially the kettle for boiling wort. Copper ore is easy to get and easy to smelt into pure form. Also, copper can transfer heat quickly and evenly, which is ideal for brewing. But, copper reacts with many chemicals, which can give the beer a metallic taste. Copper can also be corroded by many types of cleaning solutions.
Stainless steel brewery equipment
Today's commercial breweries mainly use brewery equipment made of stainless steel. Many modern brewery equipment will have copper cladding to provide a more traditional appearance to the brewery equipment. But this copper cladding is purely decorative because it does not come into contact with the wort. Stainless steel rarely reacts with other chemicals, although chlorine is one of them. The brewery equipment made of stainless steel will not bring any unpleasant taste to the beer if it has not been cleaned by bleach. Also, stainless steel is much stronger than copper, which is a key consideration. Because when the wort boils, the inside of the kettle is pressurized.
New or used brewery equipment
Also to size, the cost of brewery equipment is largely affected by new and old equipment. Business owners who start micro or nano breweries usually have a limited start-up budget. Now, they need to make some compromises in the buy decision. But, using second-hand brewery equipment may be unfriendly to your brewing process. Because second-hand brewery equipment is not designed and manufactured customized according to your brewing process. If your budget is limited, Micet Craft can help you save your budget through appropriate reductions. Of course, the reduced brewery equipment can also complete your brewing process. I just want to tell you that even if your budget is limited, you can buy brand new, customized brewery equipment through us.
The size of the brewery (production volume)
The size (production) of the brewery also affects the cost of brewery equipment. The higher the output of the brewery, the higher the price of brewery equipment.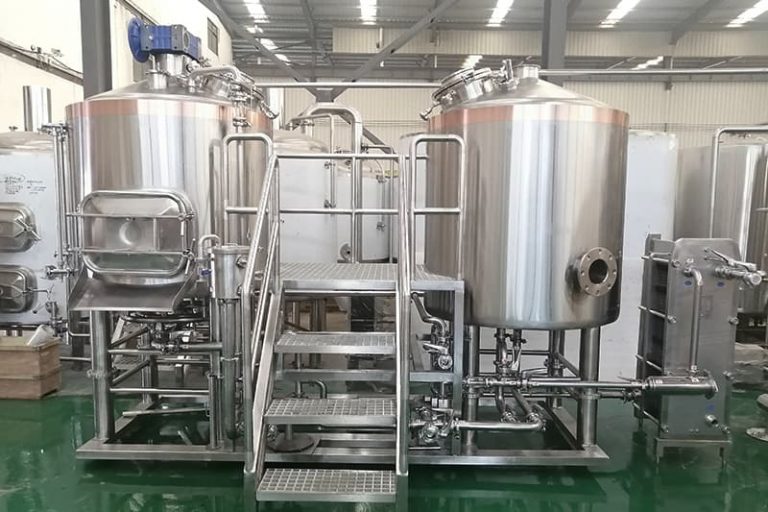 The number of different vessels in the brewhouse will also affect the price, which also depends on the output of the brewery. Large breweries may use
4 vessel brewhouse
, each of which is a separate container. Small breweries may use
2 vessel brewhouse
, combining mash tun and lauter tun into one container, and combining brew kettle and whirlpool tank into another container. Micet Craft produces brewhouses of various capacities. For example, the 3.5-barrel system has a retail price of less than US$20,000; the price of a 20-barrel brewery is less than US$50,000.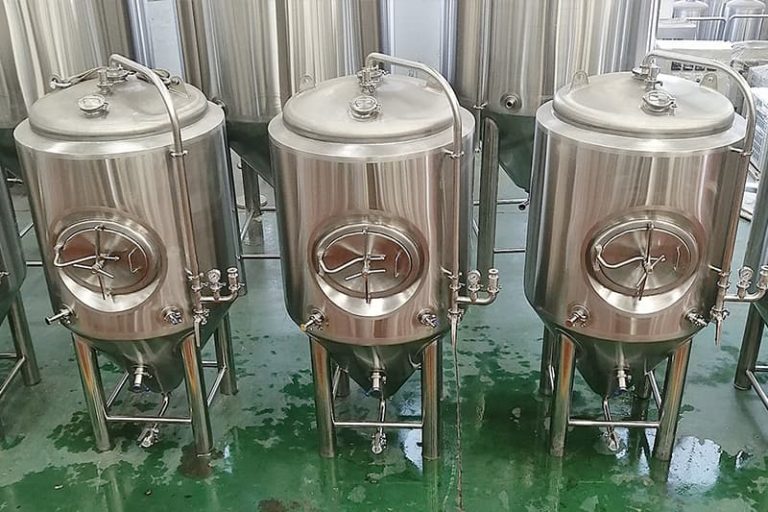 Fermentation is the next step in the brewing process after the preparation of wort. The fermenter preserves the wort, and the yeast converts the sugar in the wort into alcohol and carbon dioxide. These fermentation tanks should have a tapered bottom to ease the recovery of yeast for later use. Jacketed fermentation tanks allow you to control the mash temperature more easily, but they are also much more expensive. Micet Craft produces fermentation tanks of various sizes, which are mainly used in small breweries. The price of their 1BBL fermenter is less than 2,000 US dollars, and the price of a 10BBL fermenter is less than 5,000 US dollars. Of course, you can also add some configurations to make the fermenter into a unitank, and of course, the price will be higher.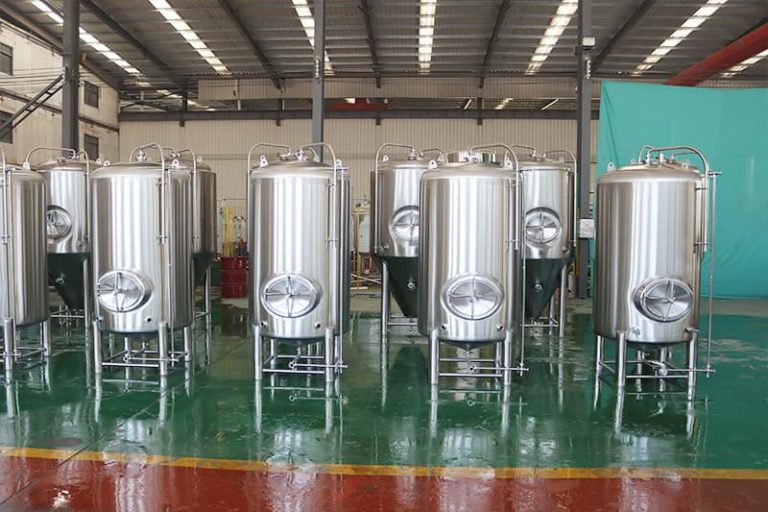 After the fermentation process is completed, the beer will be filtered and transferred to the brite tank. The Brite tank allows the beer to be transferred to bottles, cans, or kegs for further clarification and carbonation before consumption. Some brewpubs also sell beer directly from the brite tank. Micet Craft can provide various sizes of brite tanks for breweries. Among them, the price of a 1BBL brite tank is 1,500 US dollars, and the price of a 7BBL brite tank is 4,000 US dollars.
The cost of furniture depends on the style of your brewery and the quality of the furniture. Under normal circumstances, the cost of furniture ranges from US$4,000 to US$15,000.
Before starting the first brew, you need to prepare enough raw materials. The cost of raw materials is related to the type of beer you need to brew and the storage time. Raw materials include hops, malt, yeast, beer bottles, labels, packaging, etc.
Staff salaries and training costs
Few people can do everything about brewing and selling beer independently. You may also need to hire employees (administrators, marketers, winemakers, waiters, etc.). Some employees also need to be trained before they can start working.
Because the production and sales of alcoholic beverages are restricted in many countries, you need to follow the laws and regulations of many countries. Both the federal and state have strict regulations on the alcohol industry, and state laws have a lot of control over how you experience the brewery. Be sure to research specific requirements based on the location of the brewery. Each state has its requirements for opening and operating a brewery. You need to get the basic obligations and legal documents of your state. When starting a new craft brewery business, you need to overcome the following legal obstacles:
Federal Brewer's License: This license authorizes the production of an unlimited amount of beer and enables the brewery to have a restaurant in-house.
State Liquor License: This license allows you to sell liquor to consumers. Laws vary from state to state, so be sure to research your state's liquor licensing laws before opening it to the public.
Brewer's Bond: This is another type of liquor license required to operate a brewery; ensure that your brewery will pay all government and state taxes.
Operating Agreement: This document outlines all the rules and regulations of LLC (Limited Liability Company).
Retailer License: This license allows you to sell other products, such as clothing and accessories, on your premises.
Note:
This is not legal advice. This information is for reference only to determine the permits and licenses required to open the brewery. For more information about the required documents, it is recommended to find a professional legal person for a consultation.
Most beer production and sales companies have comprehensive commercial insurance. These commercial insurances include:
Work Injury Compensation Insurance: Provide insurance for work-related illness, disability, or injury that affects employees. The insurance regulations vary from state to state. It usually covers areas such as medical expenses, loss of income, compensation, and retraining.
General Liability Insurance: This insurance can protect your brewery business from claims arising from prosecution. This may include harm to the public, property damage, personal liability, legal defense, etc. It can help protect your business from financial penalties and bankruptcy.
Home and car insurance: If you work from home to manage the brewery business or drive a vehicle to work, please check whether your existing home and car insurance cover your work at home or car. If not, you should expand your policy so that you can be protected or get specialized commercial insurance.
Marketing will be an important part of your brewery business. You need a great website, and you also need to establish a brand, newsletters, digital advertising, social media accounts, and other channels. Also, you should also focus on local marketing and brand promotion, especially when you sell beer in retail stores.
Although starting a brewery can be difficult and requires a lot of capital, the rewards can be even greater. The profit margins of craft beer are usually very good. With sound financial management, you can turn an excellent brewery into a thriving enterprise. If you are ready to open a brewery, you can always contact Micet Craft. We will provide you with a professional and complete turnkey solution.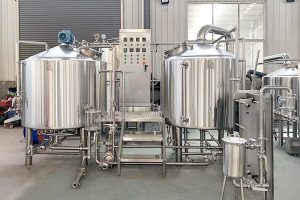 Beer Brewing Equipment
Beer Brewery Equipment Manufacturer The brewing supplies provided by Micet Craft can support your brewing needs from small batches of micro beer brewing equipment to 100 barrels capacity. Micet Craft has reached cooperation with many breweries around the world, we can design and manufacture professional brewing systems for breweries, including cellar beer brewing equipment and other
Read More »
Get a turnkey solution for brewery equipment
If you plan to open or expand the brewery, you can contact Micet Craft directly. Our engineers will design and manufacture brewery equipment according to your brewing process. Of course, we will also provide you with a complete turnkey solution. Also, if you plan to expand the brewery, we will provide you with customized solutions.