Phenolics represent a broad class of compounds that may be very or completely unpopular in beer. Much depends on the brewer's intentions and style goals. About 70%-80% of polyphenols in finished beer come from malt. Among them, simple phenolic acids, such as p-hydroxy benzoic acid, vanillic acid, Kafka acid, and coumarin, are mostly present in the husk, which can inhibit germination and are leached out during maceration, which is beneficial to germination and beer flavor. Failed fermentation can always produce a kaleidoscope of off-flavors, and Micet Craft's engineers continue to talk about the headaches of organic chemistry. Of course, if you want to make excellent wine, understanding this knowledge is essential. Like esters, they provide beer with pleasant and unpleasant flavors depending on the fermentation environment.
The effect of fermentation on beer flavor
The unmalted grains in the auxiliary materials, such as barley, corn, wheat, etc., all contain a certain amount of polyphenols. In the process of beer brewing, the amount of auxiliary materials added is different, and the content of polyphenols is also different.
Capsaicin gives peppers their fiery taste
Carvacrol handles the spiciness of oregano
We find eugenol in cloves, nutmeg, cinnamon and vanilla
Guaiacol is a smoky flavor of whiskey and roasted coffee
Methyl salicylate smells and tastes like wintergreen
Raspberry ketones smell like raspberries
Thymol gives thyme its unique aroma
Like esters, they provide beer with pleasant and unpleasant flavors depending on the fermentation environment. These compounds are prolific in nature and are responsible for many well-known flavors and aromas. Someone also produced phenolic compounds for industrial and pharmaceutical applications, but when it comes to beer, you may or may not need phenolics.
Short for "Brettanomyces" from "Brett", it can produce a very wide range of odors, characterized by volatile phenols. The 4-ethylphenol in the volatile phenol is the characteristic substance for judging Brettanomyces. It produces stable leather, cherry pie, smoky and other flavors. Many friends will show strange expressions when they smell this smell for the first time. And asked if the wine was bad. The right amount of volatile phenolics, combined with the base wine theme, adds complexity to the aroma, while excess can ruin a wine.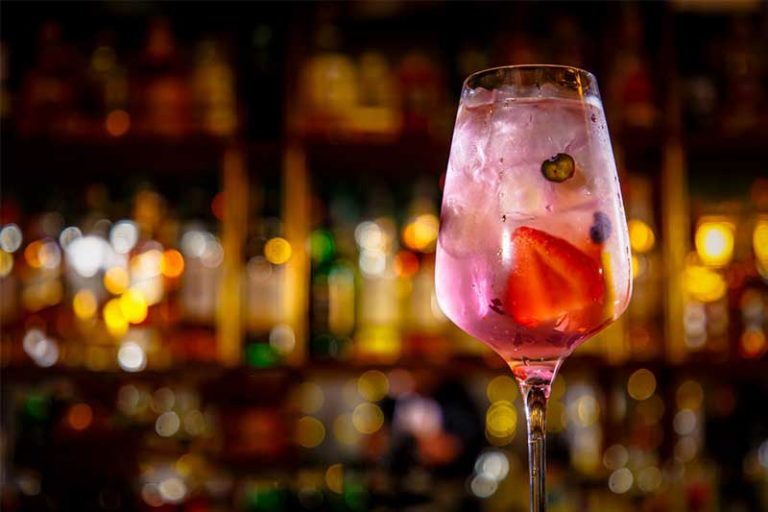 The "clove" flavor actually comes from 4-vinylguaiacol, which is found in wheat beers and Belgian beers. We can increase this flavor during the brewing process by increasing the fermentation temperature by 45°C during the saccharification stage.
4-Hydroxy-3-methoxybenzaldehyde
If yeast is allowed to break down the cell walls of barley, it can produce very small amounts of phenolics. Although there are also opportunities to produce such substances in the fermentation process of beer. But the best way is to enhance the vanilla flavor through the use of vanilla flavoring or contact with oak. Medium toasted oak can impart a vanilla-like taste to the beer.
Other fermented bad flavors
There are other flavors found during fermentation, not phenolic nor lipid. The examples below are other flavors. It produced them as a result of poor fermentation management or operational errors.
(1)Diacetyl: Brings a creamy popcorn flavor to beer. Yeast actually produced it during the vigorous stage of fermentation. During the fermentation process, it will be reduced by the yeast at the same time. Yeast cleans diacetyl up after fermentation is complete. If the lag period is too long due to low temperature and insufficient amount of yeast, so much ethanol will be produced that the yeast cannot completely clean them up in the later stage of fermentation, which will lead to diacetyl in the beer. (2)Acetaldehyde: Acetaldehyde with green apple flavor is produced during the fermentation process, and the amount produced varies with different strains. Acetaldehyde has a very obvious odor, and a longer ripening period before bottling is beneficial in reducing this. substance content.(3)Fuselol: It is one that contains more than two carbon atoms (ethanol contains 2 carbon atoms). Fuselols appear when fermentation temperatures are too high or yeast nutrients are insufficient. For example, in the production of mead, insufficient nutritional supplementation of yeast will produce excess fusel alcohol.
I do not limit the effect of fermentation on beer flavor to lipids and phenols, but other substances also contribute to the taste and style of beer. You can also check out other articles to learn more about beer.
How to avoid the adverse effects of phenolic substances in the fermentation process
Phenolics play a vital role in beer quality. If the content of phenolic substances is too high, it is easy to cause the phenomenon of deepening of color, turbidity, and precipitation, which will affect the abiotic stability of beer. When the content is too low, the beer becomes weak, affecting the flavor stability, thereby prolonging the fresh-keeping period of the beer.
There are four ways that polyphenols affect flavor:
(1) The main aroma of the flavor substance is changed due to the change in the degree of polymerization;(2) Change the aroma of other substances by changing the oxidation reduction ability of the beer system;(3) Through chemical and enzymatic reactions with other types of substrates, new flavor substances are produced; (4)Through physical action, substances containing other small molecules result in a mixture that is different from individual compounds ,The special flavor profile of the latter flavor profile.
Methods to control polyphenols:
(1)Control of raw materials: The polyphenols in beer are from malt, and high-quality malt with low husk content is selected to reduce the content of anthocyanins. It is also possible to control the total polyphenol content in the wort by using different auxiliary materials such as rice, barley, etc. The malt is crushed as far as possible so that the husk is not broken. (2)Measures were taken in the malting process: alkaline water is used when soaking wheat so that the polyphenols in the wheat husk can be leached as much as possible. The malt should be roasted and dried to destroy the activities of polyphenol oxidase and peroxidase in the malt as much as possible. Prevents the oxidation of catalyzed polyphenols during the saccharification stage. (3)I take technological measures in the saccharification process:
Adjust the pH of the saccharification water to make it acidic
Control the saccharification temperature and time to reduce the dissolution of polyphenols
I added tannins during glycation to form incompatible precipitates with sensitive proteins
Try to reduce the temperature of the washed scum water and adjust the pH value of the washed scum water
When the pH value of the worth is adjusted to 5.2, increase the boiling intensity of the wort
(4)Control of filtration process: Adsorbents are used in sake filtration to remove polyphenols in beer through adsorption, and reduce or remove precursors that form protein-polyphenol complexes, which can not only improve the clarity of beer but also still. Stabilizes the beer, extends its shelf life of the beer, and improves its flavor of the beer.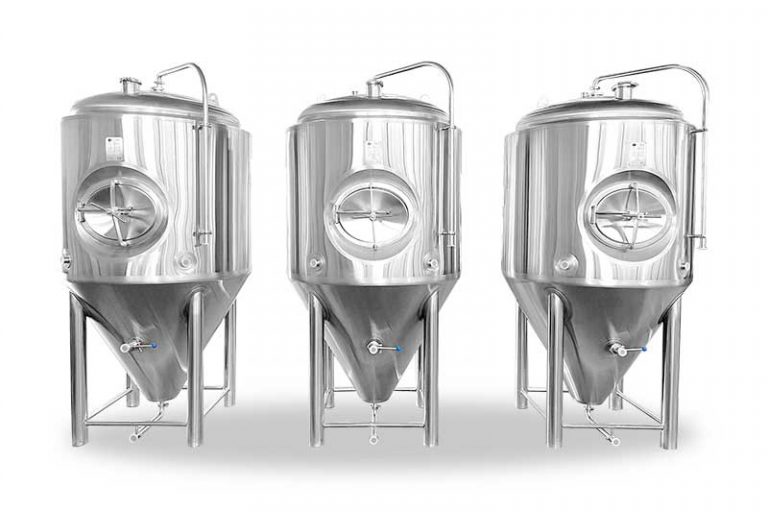 What are the advantages of MICET beer equipment in the fermentation process
(1)Beautiful appearance, convenient operation. The humanized design adopts 304 stainless steel food-grade material(2) enclosed production, maintaining the pure and delicious original flavor and nutrients of beer(3)The structure document is easy to operate, easy to clean, and maintain(4) MICET brewing equipment is suitable for hotels, bars, beer houses, small breweries, etc.(5)Support customized design. We can customize various models according to customer needs (100L-5000L
craft beer equipment
, etc.)
Get a turnkey solution for craft breweries
If you are ready to open a craft brewery, you can contact us. Micet Craft's engineers will provide you with a list of craft brewery equipment and related prices. Of course, we can also provide you with professional turnkey brewery solutions, allowing you more time to focus on brewing delicious beer. Micet Craft very much hope to cooperate with you, my friend!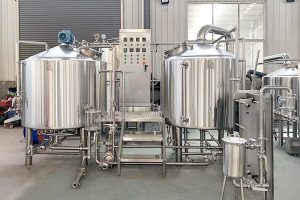 Beer Brewing Equipment
Beer Brewery Equipment Manufacturer The brewing supplies provided by Micet Craft can support your brewing needs from small batches of micro beer brewing equipment to 100 barrels capacity. Micet Craft has reached cooperation with many breweries around the world, we can design and manufacture professional brewing systems for breweries, including cellar beer brewing equipment and other
Read More »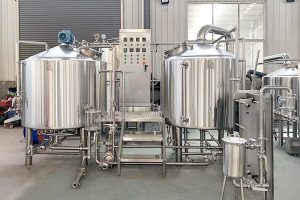 Beer Brewing Equipment
Beer Brewery Equipment Manufacturer The brewing supplies provided by Micet Craft can support your brewing needs from small batches of micro beer brewing equipment to 100 barrels capacity. Micet Craft has reached cooperation with many breweries around the world, we can design and manufacture professional brewing systems for breweries, including cellar beer brewing equipment and other
Read More »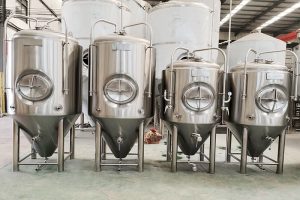 Fermentation Tank
China stainless steel fermentation vessels manufacturer The fermentation tank is where the beer carry out the fermentation process, it provides a place suitable for life activities and metabolism for microorganisms. To adapt to the use of different sizes of breweries, Micet Craft produced a variety of sizes and specifications of fermentation tanks. Customers can choose
Read More »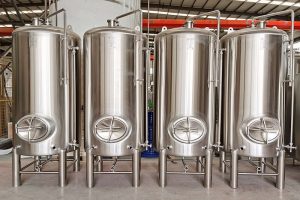 Bright Beer Tank
Professional bright Beer tank manufacturer from China The bright tank is a vessel for storing and carbonated beer, it is also called the brite tank. The bright tank is an important part of the workflow of professional beer brewers. It can be used to store and carbonate beer, thus eliminating the trouble of cleaning beer
Read More »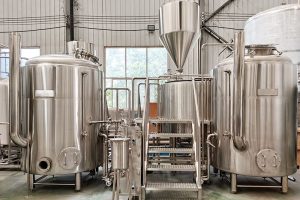 Brewing Equipment
China brewing equipment manufacturer and suppliers Micet Craft has cooperated with breweries in many countries around the world to provide them with brewing equipment. We provide customers with turnkey brewery solutions, which include designing, manufacturing and installing customized breweries. The Micet Craft team has decades of experience in the manufacturing of brewing equipment, we not
Read More »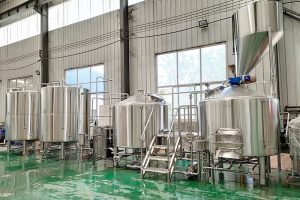 Brewhouse Equipment
Best brewhouse equipment manufacturer from china Brewing good beer requires brewhouse equipment. Whether you are brewing beer for home, business or brewery, Micet Craft can provide a turnkey solution according to the daily output you need. We have brewhouse equipment with 2 vessels, 3 vessels and 4 vessels, the unique design allows you to do decoction
Read More »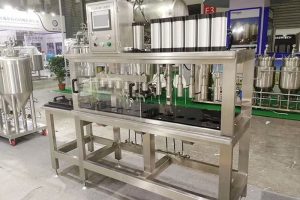 Beer Filling Machine
Professional beer filling machine manufacturer Beer filling machine is the core equipment of the beer production line. Our beer filling system uses stainless steel as the production material. Stainless steel is not easy to wear, and it is easy to clean. Micet Craft provides you with a cheap and efficient way of filling beer. We
Read More »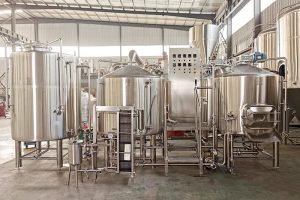 Beer Brewing System
Best beer brewing system manufacturer from china Micet Craft is a professional beer brewing system manufacturer in China. We mainly produce high-end customized turnkey brewing systems. Whether you are planning to open a nano-brewery, microbrewery, or commercial brewery, we can provide you with the most complete turnkey solution. Our beer brewing systems are all price-competitive
Read More »
Get a turnkey solution for brewery equipment
If you plan to open or expand the brewery, you can contact Micet Craft directly. Our engineers will design and manufacture
brewery equipment
according to your brewing process. Of course, we will also provide you with a complete turnkey solution. Also, if you plan to expand the brewery, we will provide you with customized solutions.