The most important ester found in beer is isoamyl acetate, which has a flavor like rubber or pear blossom. Isoamyl acetate is considered an ester, or a mixture of alcohol and acid. Because fermentation (yeast converting sugar into alcohol) produces isoamyl acetate, isoamyl acetate is a very common off-flavors in all beer. Although the content of this compound in beer does vary greatly, its flavor threshold is between 0.6 and 1.2 parts per million. Some brewers like fruity or spicy flavors and use yeast to enhance these characteristics of German stout and Belgian beer. This is also the third issue of Micet Craft explaining off-flavors in beer for novice brewers. If you are interested, you can click on the link below to learn about diacetyl and papery (oxidized).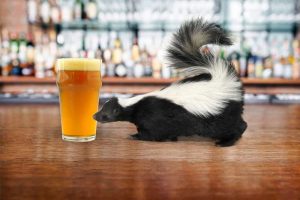 The most common odor in commercial beer and craft beer is the smelly "Light-struck" flavor and aroma. It can make your beer emit a strong smell (it feels like a skunk) and make it unpleasant to drink. Guide to beer off-flavors: Light-struck What is Light-struck? When light hits the beer, the ultraviolet rays interact with
Read More »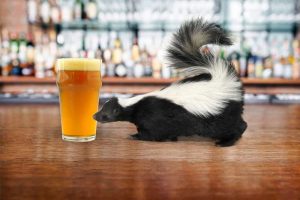 The most common odor in commercial beer and craft beer is the smelly "Light-struck" flavor and aroma. It can make your beer emit a strong smell (it feels like a skunk) and make it unpleasant to drink. Guide to beer off-flavors: Light-struck What is Light-struck? When light hits the beer, the ultraviolet rays interact with
Read More »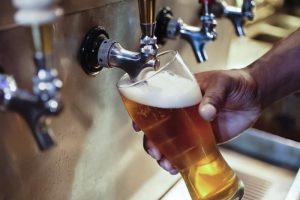 No matter how many times you have brewed beer in the past when you open the first bottle of a new batch, it is always exciting. Maybe the aroma of hops will be as good as expected, maybe the beer will be muddy, or the beer will taste like vinegar. Beer that tastes like vinegar
Read More »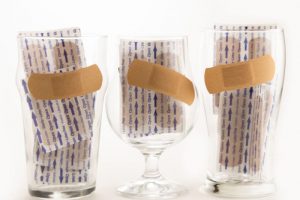 Beer always contains some form of phenols (phenols and polyphenols, etc.), such as tannins (directly derived from hops and malt). Although low levels of polyphenols can increase the taste of beer, high levels of polyphenols can cause dryness and astringency. When beer glasses are described as phenols, they usually refer to volatile phenols. Volatile phenols
Read More »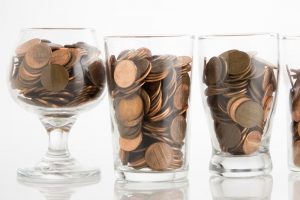 It is not normal for Metallic to appear in any flavored beer. If you can taste Metallic or bloody taste in beer, it is recommended not to drink this beer. Under normal circumstances, the source of iron ions is only a very small amount of iron-containing protein in grains, which will enter the beer during
Read More »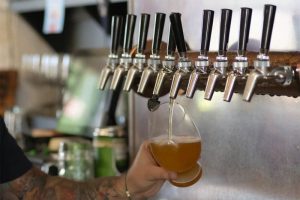 Some craft beer will produce excessive alcohol taste and aroma. This can vary from a slight alcoholic warmth to strong alcohol that tastes like moonshine. Next, Micet Craft will explore the root cause of the alcoholic odor. In addition, this is also the eighth article about beer's peculiar smell. If you are interested, you can
Read More »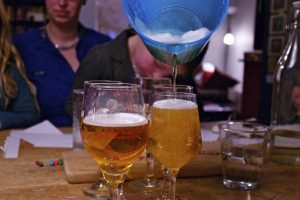 The presence of hydrogen sulfide (H2S) in beer will give the beer a unique smell of rotten eggs. In some beer styles, a small amount of hydrogen sulfide will form a unique flavor in the beer. But, if beer contains more hydrogen sulfide, the beer may produce a pungent rotten egg flavor, which is not
Read More »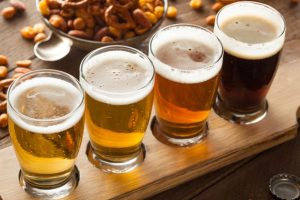 The peculiar smell in beer has always been a headache for brewers, although some peculiar smells are characteristic in some beer styles. But acetaldehyde is a special taste, because it may cause you to have a hangover, which is very detrimental to your health. Next, Micet Craft will introduce you to acetaldehyde-related content, so that
Read More »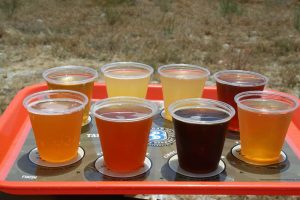 One of the most frequently mentioned odors in beer evaluation is dimethyl sulfide (DMS). DMS is a sulfur compound that is generally thought to give beer creamed corn or cooked vegetable characteristics. Most beer brewers know very well how to reduce the risk of DMS entering the beer, such as checking the boiling time and
Read More »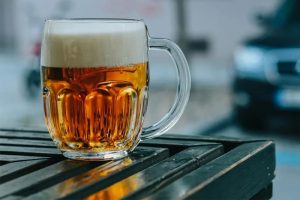 Is my beer infected? This is a question we often receive. Next, Micet Craft will introduce the content of beer infection. This is also the fourth article in our beer off-flavors series. If you are interested, you can read other articles related to odor. We hope to help you better complete beer brewing. Guide to beer
Read More »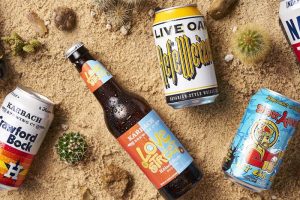 Both commercial brewers and homebrewers are doing their best to reduce the oxygen content in the finished beer. The oxygen in the finished beer will destroy the long-term stability of the beer's flavor and clarity, as well as cause peculiar smells. The oxidized beer will show a paper peculiar smell or even a sweet stone
Read More »
Guide to beer off-flavors: isoamyl acetate
So how is isoamyl acetate produced?
The esters in beer are formed by the reaction of organic acids and alcohol produced during the fermentation process. This reaction causes the esterification of alcohols, including the most abundantly created, ethanol as well as other higher, or "fusel" alcohols. The type of ester formed depends on the specific type of alcohol involved in esterification. Most concentrated esters are "acetates". This means that they use acetate (known as acetyl-CoA) as part of the esterification process. Others do not use the same chemical acetyl-CoA as a catalyst but use others. Acyl-CoA has several different sources, including the activation of wort fatty acids, the oxidative decarboxylation of keto acids, lipid catabolism, and fatty acid biosynthesis. The main acyl-CoA molecule is acetyl-CoA, which combines with ethanol and isoamyl alcohol to form ethyl acetate and isoamyl acetate, respectively. Isoamyl acetate is formed by the condensation of acetyl-CoA and isoamyl alcohol during the fermentation process. Because of the reduction of carboxylic acid and ethanol, most esters are formed in beer. This reaction occurs at higher temperatures, so it is common in top-fermenting yeast. This is why ale has more ester and fruity flavors than lager. Isoamyl acetate is usually found in many German beers such as Hefeweizen and has become a symbol of the German beer style. Because of the demand for this ester, some brewers will deliberately create conditions to expand production. If you want to have a high concentration of isovaleric acid in the brewing process, then the first step is to choose a yeast strain that is very suitable for the production of its precursors and catalysts. We will cover this in more depth later in this discussion. Isoamyl acetate is a corrosive ester and can be detected as low as 2 ppm on the tray. Unfortunately, when this ester appears in beer that shouldn't contain it, it is considered an off-flavor. In beer, this ester is usually not difficult to control or reduce, because the selected yeast is not easy to produce specific elements during the fermentation process.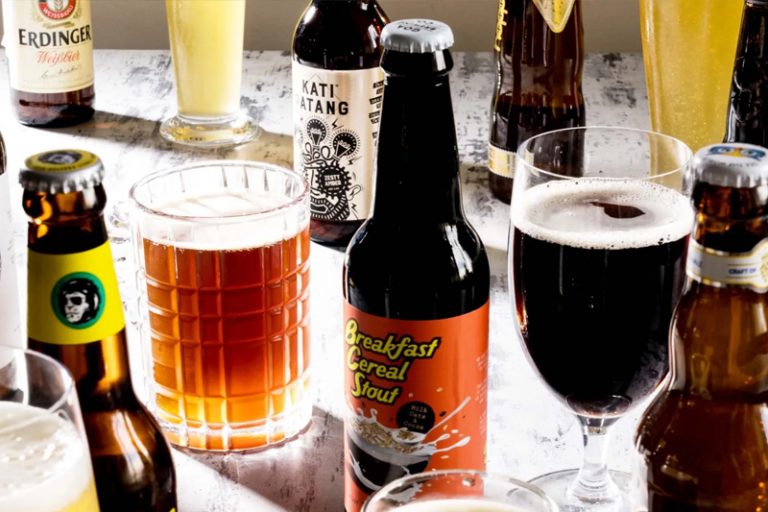 How to increase the production of esters in beer?
In German dark beer and Belgian beer, it is expected that the beer contains a higher concentration of lipids. If you want to have higher or lower lipids in beer, you must first start choosing yeast. All yeasts have individual ester production characteristics. Some yeasts produce more esters than other yeasts, and some produce different esters from other yeasts. The esterification of alcohol is controlled by an enzyme called alcohol acetate transferase (AAT). Therefore, the first way to increase the fruity taste and aroma of the beer is to select a yeast strain that produces a higher concentration of AAT enzyme. Enzymes are the catalyst for everything! Another common way to increase ester production during fermentation is to slightly reduce the under-pitch of the yeast. This will put some pressure on the yeast and stimulate the growth of the yeast, resulting in higher ester production. In addition, temperature also affects ester production. A slightly warmer fermentation temperature can promote the lipids in the yeast, which may produce lipids. But this approach is relatively risky for most people. Finally, some winemakers choose to promote the production of esters through insufficient aeration. I don't recommend this because it usually also generates additional aldehydes. Believe it or not, even the shape of the fermenter can affect the production of esters. This is why some professional breweries also have different shapes of
fermentation tanks
.
How to reduce the production of esters in beer?
So, now that we know how to increase our ester production, what should we do to control them or even reduce them? I can quickly summarize it by simply saying "do the opposite of all the things listed above", which pretty much covers it. If you want to reduce the incidence of esters in beer, in other words, if you are looking for a "clean" beer flavor, then there are several key points to consider:
Fully ventilate
Select yeast strains with low-fat formation potential
Pitch many viable/vital yeast cells
Pitching and fermentation at the ideal temperature
The above content is the entire content of the Beer Odor Guide-Isoamyl Acetate. Understanding the peculiar smell in beer and its causes can help you brew more types of more delicious beer.
Micet Craft
will update more about beer off-flavors later, hoping to help you brew delicious beer. Of course, you can also follow our
blog
, we will regularly update the latest beer brewing knowledge.
Get a turnkey solution for craft breweries
If you are ready to open a craft brewery, you can contact us. Micet Craft's engineers will provide you with a list of
brewery equipment
and related prices in the craft brewery. Of course, we can also provide you with professional turnkey craft brewery solutions, allowing you more time to focus on brewing delicious beer.