The term "nano-brewery" corresponds to a relatively new term in the craft brewing industry. It is based on the "micro" prefix in satellite breweries and uses a smaller unit in the metric system to represent very small breweries. Although speaking, nano breweries are not necessarily 1,000 times smaller than microbreweries. In any case, this word has been recognized and widely used because it is very useful. Nano brewery is a stage for brewing your own beer. It is smaller than a microbrewery, and beer can only be sold locally. Today, craft breweries that produce hundreds of thousands or even millions of gallons each year can be called micro-breweries. This is to distinguish them from industrial breweries. So, Nano Brewery is a small brewery. They are usually run by individual entrepreneurs who produce beer in small batches. The generally accepted definition of a nano brewery is a brewery that produces three barrels or smaller batches. Sometimes you will find companies that use the
1bbl brewing system
for brewing. A nano-brewery may not be able to produce enough beer to make a living profit. But it can provide a way to transform a home brewing hobby into a small side business. Of course, establishing a nano brewery will be your first step towards becoming a commercial brewer.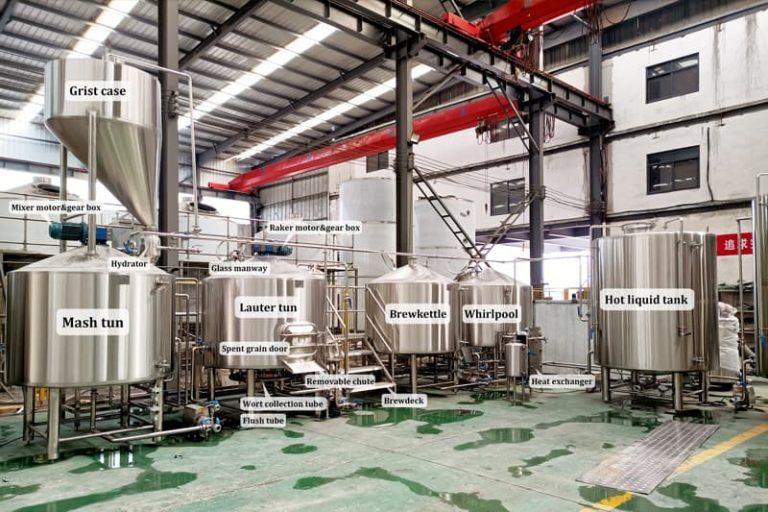 what equipment do I need for a nano-brewery?
If you are considering building a commercial nano-brewery, you need to buy the equipment that the brewery needs. Before purchasing equipment, you need to determine the size of the brewery and plan the daily output. No matter what type of beer you are brewing, having the right equipment is essential to opening and operating a brewery. When choosing brewery equipment or a complete turnkey solution, we recommend that you choose a professional brewery equipment manufacturer. They can help you determine the equipment needed to start or expand the brewery.
The following are the equipment needed to open a nano brewery:
Brewhouse equipment is the "heart" of the brewery. Brewhouse equipment includes a mash tank, lauter tank, brew kettle, and whirlpool tank. It can help you complete the saccharification and boiling work. Professional brewery manufacturers will customize design and manufacture according to your requirements.
Fermentation tanks provide a place to adapt to microbial life activities and biological metabolism. Modern beer brewing and fermentation workshops have realized semi-automated or automated operations. But, some operations in the fermentation process still must labor. The number of fermentation tanks needs to be determined according to your required daily output and fermentation cycle.
The bright tank is a container for storing and carbonated beer, it is also called the brite tank. The bright tank is an important part of the workflow of professional beer brewers. It can be used to store and carbonate beer, thus eliminating the trouble of cleaning beer barrels. If you pursue the clarity and carbonization of craft beer, then you must need a bright tank.
The beer filling machine is the core equipment of the beer production line. It can help you transfer the beer to kegs or cans. Beer filling machines can be divided into bottle filling machines, can filling machines, and keg filling machines. These beer filling machines can also be used to bottle various sparkling wines and sodas. For example beer, cider, kombucha, carbonated drinks.
When brewing beer, it is necessary to keep the beer in a more suitable temperature range. When the wort is above 140°F, it will inhibit bacteria and wild yeast. So, you need a cooling system to quickly cool down the wort.
The three main types of brewing pumps include the peristaltic, diaphragm, and centrifugal pumps. Peristaltic pumps push liquid through a flexible tube by mechanically compressing the tubing. This works the same way as squeezing toothpaste out of a tube but in a continuous circuit. Diaphragm pumps move water into and out of a mechanical diaphragm by increasing and reducing the pressure in the pump housing. Centrifugal pumps are the most common brewing pumps. Centrifugal pumps use a shaft-driven impeller that spins inside a casing. The pump sucks liquid into the inlet of the casing and throws it to the casing's outlet before forcing it through the discharge port. The force of being thrown to the outside of the casing quickly propels the liquid.
If your budget is limited, you can choose to buy second-hand brewery equipment, but second-hand brewery equipment may not match your brewing process. Micet Craft can provide you with the most suitable
turnkey solution
. If your budget is limited, we can also provide you with reduced configuration without affecting the brewing process, so that you can save your budget.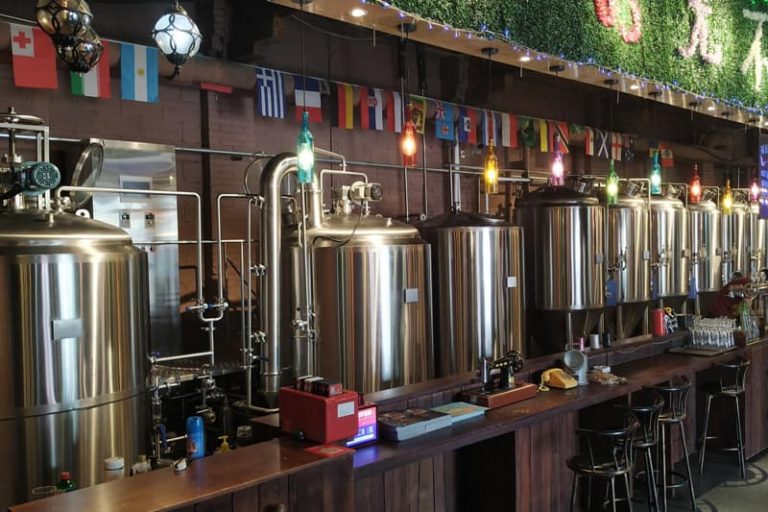 How much does nano brewery equipment cost?
The first question the future nano-brewery owner should ask himself is not "how much can I make" but "how much can I spend". From equipment costs to construction costs to obtaining permits, even the cost of opening a small brewery is staggering. These costs need to be spent before the first batch of brewing is started. The equipment cost of setting up a nano brewery is significantly lower than that of a microbrewery. The new 3bbl brewing equipment may be as high as 45,000 US dollars. But the equipment cost is only a small part of the start-up capital for opening a brewery. Whether you brew 1bbl or 100bbl at a time, the cost of registering a business, obtaining a brewery license, local construction, health regulations, and paying taxes are the same. The following is a breakdown of some start-up costs, which does not include the cost of brewing equipment.
If you do not yet have the venue for the brewery, whether it is leased or purchased, you will need to pay for the venue. If you are renting (the most common case for nano breweries), you need to consider the deposit, the shared unemployment deposit, and the pre-opening rent and utility expenses. When negotiating a lease, try to get a rent-free period of several months to get your brewery up and running before the lease begins.
Federal Brewers Notice: There is no cost for your Brewers Notice, but you must also get a brewers bond, which will cost $1,000. Forms are available online at ttb.gov. State brewery license: Fees vary by state and by type and size of the brewery. State business registration: This varies state by state, but is required to do business in the state. You will file with your state's secretary of state. Local business license: Again, this varies, but your local city government business office can assist you there. Local building permits: Any alterations you will be doing to your location will need to be permitted by your city or county building department and, most likely, the fire department. The cost of building permits is often tied to the value of the work being performed. Local health department permits: If you are going to have an on-site restaurant or taproom, you must also get approved by your local health department. If there will be no on-site service, you still may be required to be licensed and inspected by your state department of agriculture. Your state's secretary of state and your local city or county business development office will be able to inform you of any state and local licensing requirements for your location.
Depending on the size and scope of the brewery, you may need to hire a licensed contractor to provide you with the work of setting up the brewery. This may include carpenters, concrete workers, plumbers, electricians, and refrigeration technicians. We recommend obtaining at least three bids for each job, and then determining which contractor to use through comparison.
Furniture and other equipment
If you want to have an on-site tasting room or bar, you also need to take into account the cost of tables, bar stools, service equipment, etc. Even if there is no on-site service, you still need to buy sinks, workbenches, small equipment, and brewing ingredients.
Also, to regular business insurance, you will need to carry liquor liability insurance as well as workers compensation insurance and unemployment insurance if you have employees. Finding an insurance agent that has worked with breweries before will help you make sure you get all the proper coverages.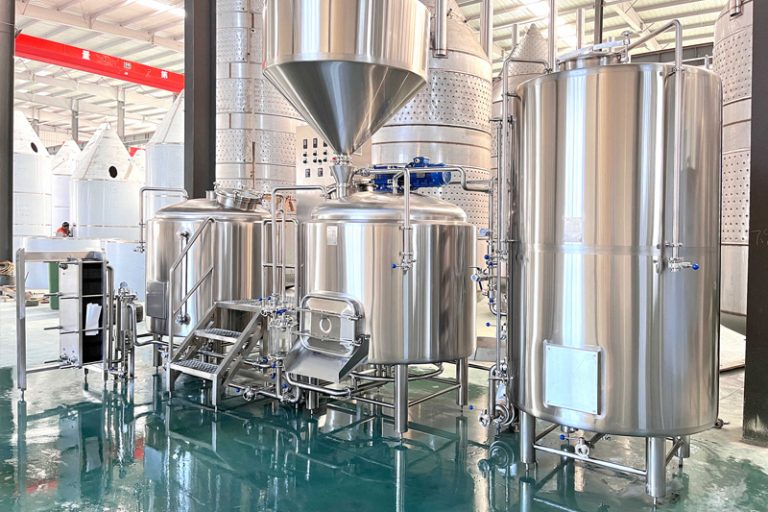 Can you start a nano brewery equipment?
Yes, we can. Micet Craft can provide you with turnkey brewery solutions. We can customize the design and manufacture of
brewery equipment
according to your needs and budget. When your budget is limited, you can also choose second-hand brewery equipment. But, I want to tell you that we can provide you with the most competitive prices and help you buy the most reliable equipment with the least amount of money. If you need it, please feel free to contact us. Micet Craft is your most loyal friend!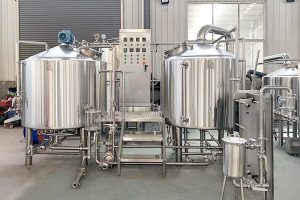 Beer Brewing Equipment
Beer Brewery Equipment Manufacturer The brewing supplies provided by Micet Craft can support your brewing needs from small batches of micro beer brewing equipment to 100 barrels capacity. Micet Craft has reached cooperation with many breweries around the world, we can design and manufacture professional brewing systems for breweries, including cellar beer brewing equipment and other
Read More »
Get a turnkey solution for brewery equipment
If you plan to open or expand the brewery, you can contact Micet Craft directly. Our engineers will design and manufacture brewery equipment according to your brewing process. Of course, we will also provide you with a complete turnkey solution. Also, if you plan to expand the brewery, we will provide you with customized solutions.