Beer Brewery Equipment Manufacturer
The brewing supplies provided by Micet Craft can support your brewing needs from small batches of micro beer brewing equipment to 100 barrels capacity. 
Micet Craft has reached cooperation with many breweries around the world, we can design and manufacture professional brewing systems for breweries, including cellar beer brewing equipment and other complex breweries. Micet Craft has decades of experience in beer brewing, manufacturing sanitary stainless steel systems, and integrated automation and control systems.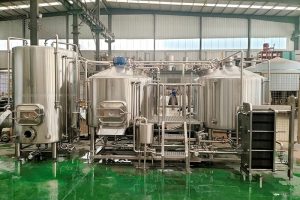 Previous Next The 2500l brewery equipment is made of high-quality 304/316 stainless steel through high-standard manufacturing processes. Of course, we can also choose copper as raw material production and manufacturing
What Equipment Needed To Start a Brewery?
For a loyal beer lover, starting your own brewery may be the ultimate dream. The process from a small home brewing beer business to a mature commercial brewing beer is a challenge. Any business idea requires a lot of planning, money, and perseverance to complete. Starting a brewery requires commercial equipment, which price determined by the size of the brewery. The greater the output of the brewery, the greater the capacity of beer equipment required. You also need to master the professional knowledge of brewing beer. Of course, legal and licensing issues need to consider.
Frequently asked questions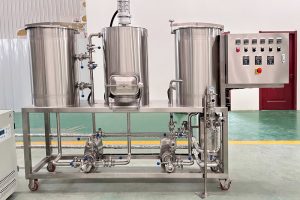 Some bright tanks and one set homebrewery system is ready to Australia.This project adopts the integration of 100L mashing system, with 2 fermentation tanks with an effective volume of 100L.As an excellent manufacturer of home beer brewery equipment in China, we have developed and designed the miniature brewing beer equipment for home brewers based on the advanced technology of Germany.We create new and unexpected possibilities, providing customized solutions for your future! MICET, your reliable partner of brewing equipment.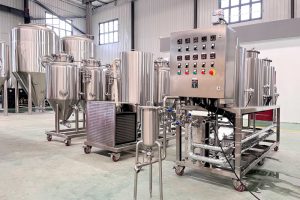 For a 100L home brewing system, we will connect all the pipes and valves and connect the wiring in the control cabinet. After receiving it, the customer only needs to connect the power and water source to use it, and the installation operation is simple. 100L is very suitable for home brewing and small bars. It is simple to operate and produces more delicious beer.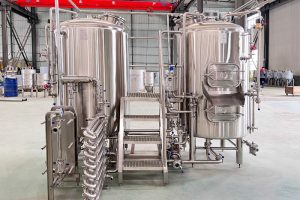 Micet According to customer requirements, there is an independent 1000L tank on the left side of the brewery, equipped with two heat exchangers (4㎡ double plate heat exchanger + 3㎡
Beer Brewing Technical Guide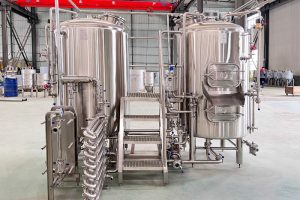 Overview of Industrial Beer Brewing Systems Industrial beer brewing equipment refers to the large-scale systems and machinery used by commercial breweries to produce beer on a mass production scale. Compared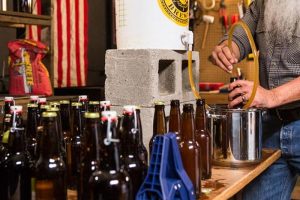 Quality control and lab testing are paramount in the brewing industry to ensure that every batch of beer meets the high standards expected by consumers. A critical aspect of maintaining quality is having the right equipment for accurate analysis and monitoring throughout the brewing process. In this article, we will delve into the essential equipment needed for quality control and lab testing in a brewery.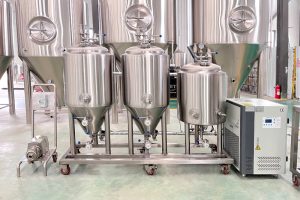 Overview of Quality Brewing Equipment Brewing beer requires a complex set of equipment to properly conduct each step of the brewing process. From milling to mashing, boiling to fermenting, having
Contact us for the brewery equipment price
We can customize the design according to your requirements. You only need to tell us your requirements, and our engineers will provide you with solutions in the shortest possible time. Of course, if you want to save your budget, you can also choose second-hand brewery equipment. We want to tell you that the price of our microbrewery equipment is competitive. So, please contact us and get a free quote.