Generally speaking, all beer is made using the same basic steps and ingredients. But, design some extra steps in the commercial brewing process that are not needed in home brewing. These more processes and steps are due to the equipment used by commercial breweries and the capacity required to brew beer. Because many different types of
brewing equipment
and brewing transmission equipment are designed in the commercial brewing process, there are many opportunities to manage and optimize fluid transmission. In this blog, the winemakers of Micet Craft will discuss the differences between commercial brewing and home brewing.
Commercial brewing VS Home brewing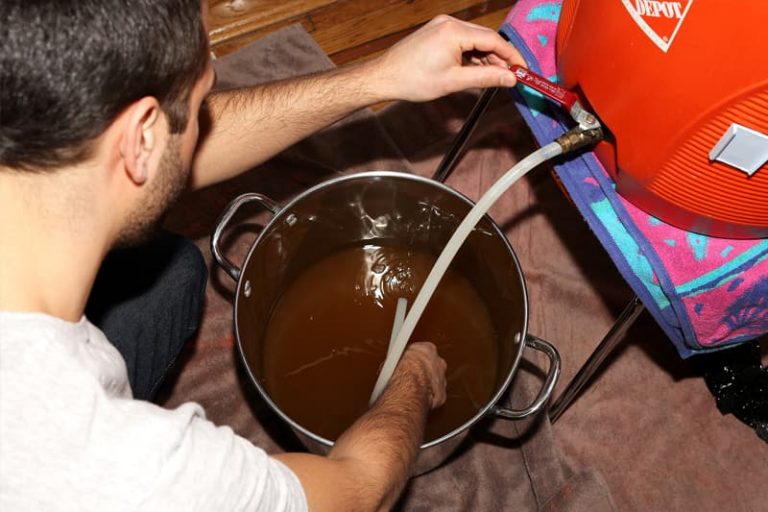 Homebrewing refers to small-scale brewing enthusiasts who brew beer, mead, or cider at home. They usually brew their beer at home out of the hobby and will not sell it to others. Commercial brewing refers to the brewing of beer or other types of wine by enterprises or breweries. Commercial brewing practitioners will sell the brewed wine to consumers or wholesalers to make a profit.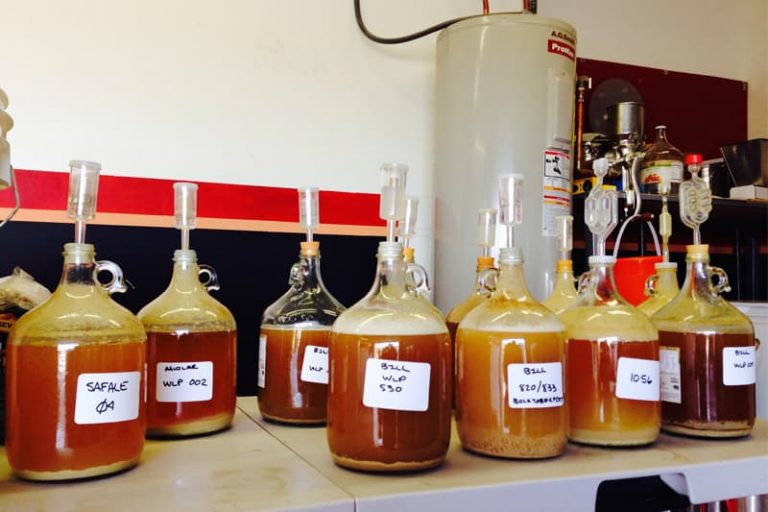 In most cases, the brewing process of commercial brewing and home brewing is the same: the grain is mashed, hops are added, the wort is fermented, the beer is aged, and finally the beer is bottled. The biggest difference is that commercial breweries can produce more beer than home brewing. A typical home brewing brews about 5 gallons per batch, while the minimum output of a nano brewery requires 3bbl to brew per batch.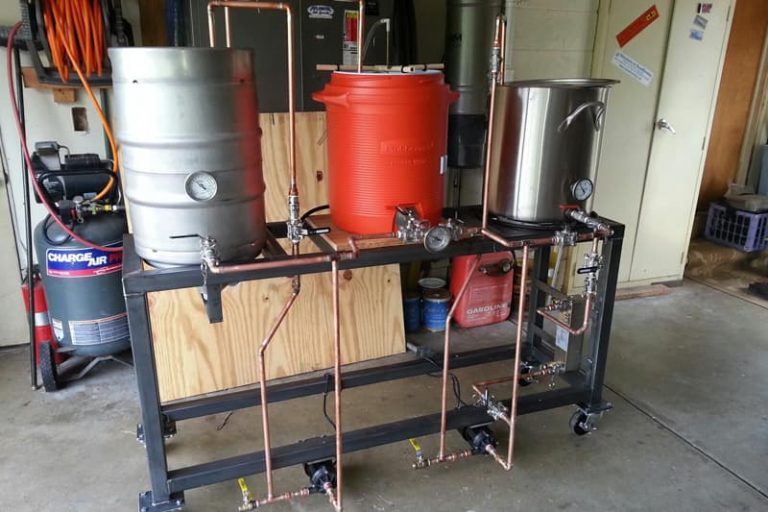 Different equipment required
When doing home brewing, you don't need a lot of equipment and tools, you only need to buy a few sample cans or barrels to start producing 1-5 gallons of high-quality beer. But, commercial brewing is a different situation. Even a small brewery needs to buy a lot of complex equipment, raw materials, and utilities. As the amount of beer that can be produced increases, some special equipment may be required. Although this equipment is functionally the same as home brewing equipment, they are much larger. When there is a lot of beer that can be produced, electric heating may not be able to meet the heating efficiency, and it is necessary to purchase a steam boiler. This can ensure that the wort has more heating area, and all the wort can be heated evenly. Under normal circumstances, the supply list that needs to be considered when starting a small brewery:
Equipment: brewhouse equipment (Kettles, boilers), barrels, cooling systems, bright tanks, fermentation tanks, filters, pipes, CIP systems, waste management systems, filling or bottling equipment, etc.
Supplies: hops, malt, yeast, bottles, labels, and packaging.
Utilities: electricity, steam, and water.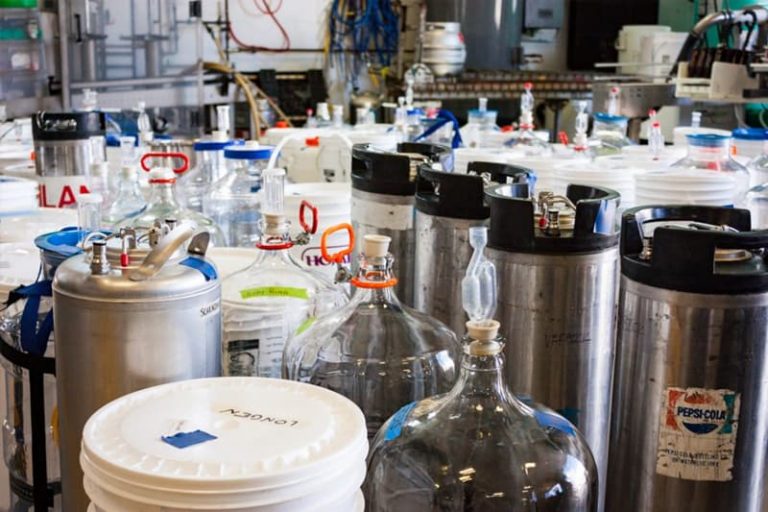 Commercial brewing has limitations
The biggest difference between an ordinary homebrewer and a commercial brewer is that there are restrictions on commercial winemaking. The advantage of homebrewing is that you can make any beer you want, and you can put your ideas into practice. If the brewing recipe you imagine turns out to be terrible, you can throw it away and only lose $20. But, if a commercial brewer produces a minimum of 3bbl of beer per batch, you still have to dump it, and you will lose hundreds or even thousands of dollars. To some extent, when you switch to commercial brewing, you will lose your creative license. Of course, in many breweries, there will be dedicated brewers for small-batch pilot brewing, and large-batch brewing will only be carried out after the beer style and taste meet the requirements.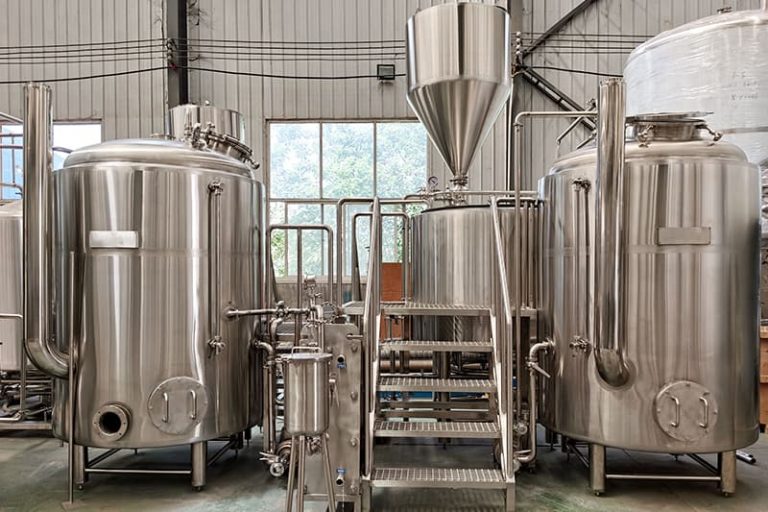 For home brewing, using coolers, old plastic fermentation tanks, kimchi barrels, and many kitchen utensils, plus some professional products (such as grain mills, sprayers, copper coil wort coolers, etc.), the cash expenditure for brewing is only It is 300-500 US dollars. Commercial brewing is a capital-intensive industry. When you buy and use second-hand brewery equipment, your expenditure is also hundreds of thousands of dollars. Commercial breweries need a space for brewing beer, and also need to transform the space into an environment where the
brewery equipment
can operate normally. Also, marketing, packaging, and taxes will also affect the capital investment of the brewery. It is because of the high prices of marketing and packaging that home brewing has a huge economic advantage over commercial brewing.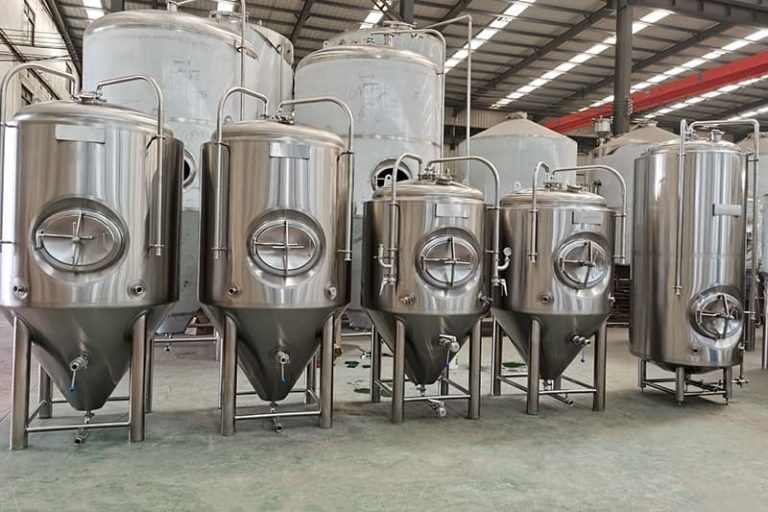 Different brewing techniques
When homebrewers transfer wort, they may pour it from one pot to another, and even yeast is added in this way. All commercial breweries transfer wort or beer through pipes and pumps. When the beer completes all the steps in the brewhouse equipment, it is discharged into a commercial-scale fermentation tank. Also, the method of adding yeast may be different. To save costs, large industrial breweries maybe expand training by yeast. Due to the increase in production scale, commercial brewers will pulverize grains through multi-roll or wet milling. In wet milling, the malt retains moisture and increases the moisture in the shell. Also, some commercial brewers use auxiliary materials (such as rice), which require multiple types of machines for milling. Saccharification has a similar process in commercial brewing and home brewing, but most commercial breweries use a heated mixer with an agitator to keep the saccharification temperature uniform. Winemakers who use additives need to complete an extra step in which they boil the mixture to gelatinize the starch. Another difference is that commercial breweries closely monitor raw material production. The two most important indicators are brewing material efficiency (BME) and hop utilization. The efficiency of brewing materials in commercial brewing is about 90%, while the efficiency of brewing materials in home brewing is about 75% to 80%. Of course, there are many differences between commercial brewing technology and home brewing technology. Here we will select a part of brewing technology for analysis. If you are interested, we will continue to update the brewing technology.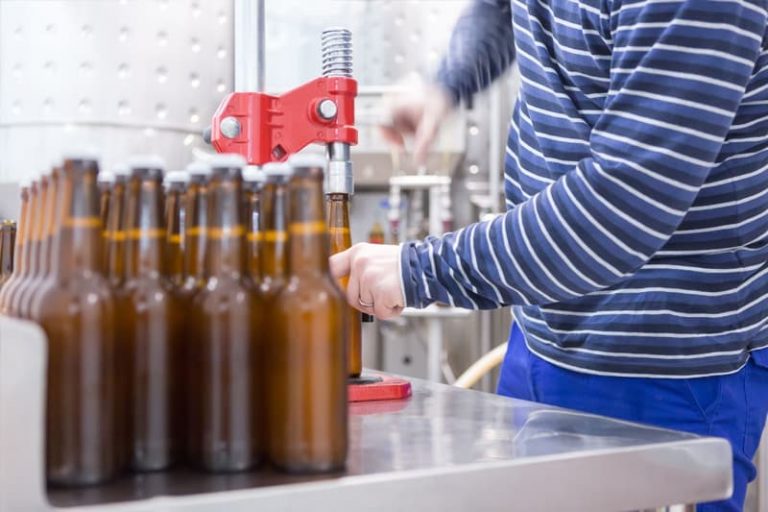 Different temperature control methods
Most homebrewers, they will brew in winter and summer when the temperature is stable, and the ambient temperature needs to be between 50-65°F (10-18°C) to keep the fermentation within safe parameters. Each storage tank in the brewery has a double-layer and insulated stainless steel glycol jacket. The ethylene glycol jacket is filled with coolant. When the temperature of the beer in the fermentation tank rises, the jacket will begin to work to cool the beer. In home brewing, garage refrigerators or fermentation cabinets are mainly used to cool down.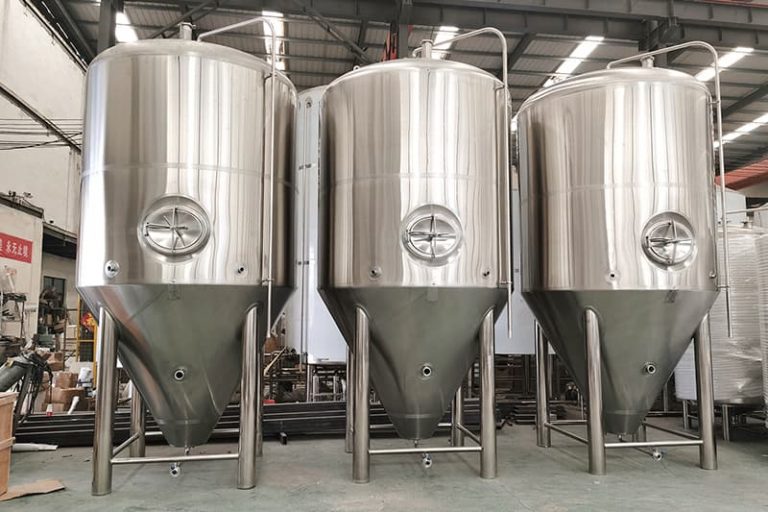 Hops are separated in different ways
Hop separation is also different for commercial brewers because of the larger batch sizes. Most beer these days is made using hop pellets and these can be separated in large whirlpool vessels. Homebrewers can also use the whirlpool method to help separate hop pellets and trub from yeast. Breweries using whole hops typically use a hop separator that strains the hops from the wort and continuously augers the spent hops out of the device. Smaller brewers use hop-backs that look very similar to a mash tun.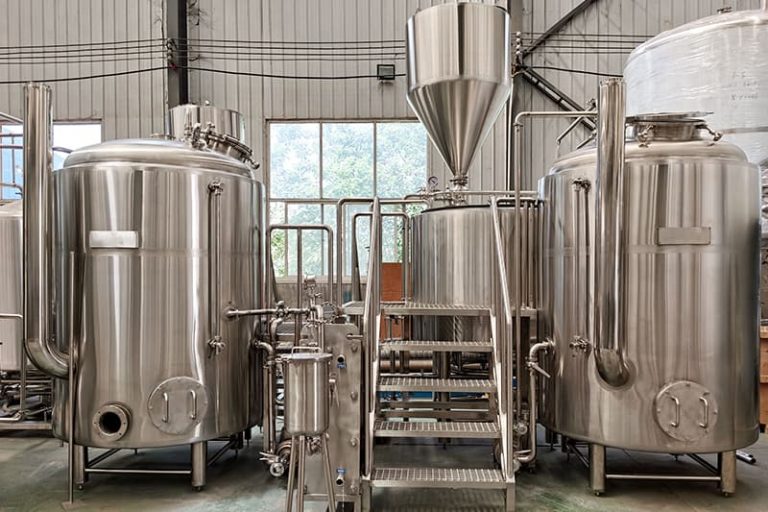 Equipment cleaning methods are different
In the production process of brewing beer, there is no cleanest but cleaner. To clean the brewing equipment, it is necessary not only to ensure that there is no dirt but also to ensure that it is hygienic and free of bacteria. Even if it is something that looks clean, bacteria may remain on it. Under normal circumstances, homebrewers use bleach and detergent to clean the equipment, and disinfectants to control the number of bacteria. If the home brewing equipment is faded, worn, or scratched, it needs to be replaced with other home brewing equipment. Commercial breweries not only need to use the above-mentioned things to clean the equipment but also need to use many harsh and corrosive chemicals for scrubbing and disinfection.
Simply put, home brewing and commercial brewing use the same basic ingredients to start brewing. The taste when poured into the glass may be very similar, but the process of completing the brewing is completely different.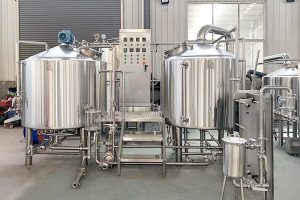 Beer Brewing Equipment
Beer Brewery Equipment Manufacturer The brewing supplies provided by Micet Craft can support your brewing needs from small batches of micro beer brewing equipment to 100 barrels capacity. Micet Craft has reached cooperation with many breweries around the world, we can design and manufacture professional brewing systems for breweries, including cellar beer brewing equipment and other
Read More »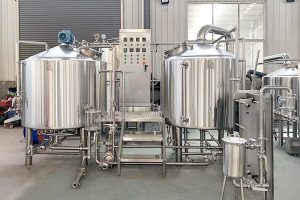 Beer Brewing Equipment
Beer Brewery Equipment Manufacturer The brewing supplies provided by Micet Craft can support your brewing needs from small batches of micro beer brewing equipment to 100 barrels capacity. Micet Craft has reached cooperation with many breweries around the world, we can design and manufacture professional brewing systems for breweries, including cellar beer brewing equipment and other
Read More »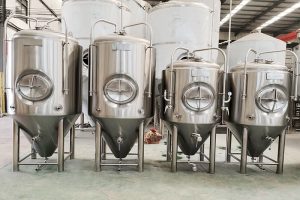 Fermentation Tank
China stainless steel fermentation vessels manufacturer The fermentation tank is where the beer carry out the fermentation process, it provides a place suitable for life activities and metabolism for microorganisms. To adapt to the use of different sizes of breweries, Micet Craft produced a variety of sizes and specifications of fermentation tanks. Customers can choose
Read More »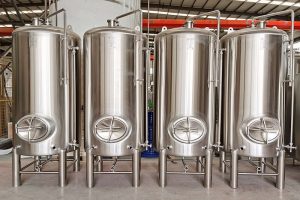 Bright Beer Tank
Professional bright Beer tank manufacturer from China The bright tank is a vessel for storing and carbonated beer, it is also called the brite tank. The bright tank is an important part of the workflow of professional beer brewers. It can be used to store and carbonate beer, thus eliminating the trouble of cleaning beer
Read More »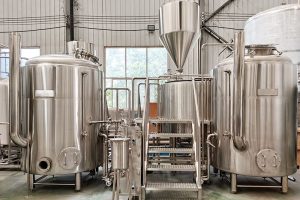 Brewing Equipment
China brewing equipment manufacturer and suppliers Micet Craft has cooperated with breweries in many countries around the world to provide them with brewing equipment. We provide customers with turnkey brewery solutions, which include designing, manufacturing and installing customized breweries. The Micet Craft team has decades of experience in the manufacturing of brewing equipment, we not
Read More »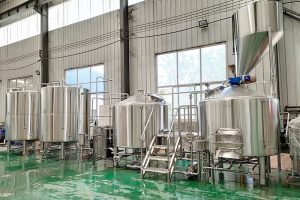 Brewhouse Equipment
Best brewhouse equipment manufacturer from china Brewing good beer requires brewhouse equipment. Whether you are brewing beer for home, business or brewery, Micet Craft can provide a turnkey solution according to the daily output you need. We have brewhouse equipment with 2 vessels, 3 vessels and 4 vessels, the unique design allows you to do decoction
Read More »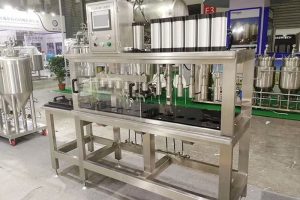 Beer Filling Machine
Professional beer filling machine manufacturer Beer filling machine is the core equipment of the beer production line. Our beer filling system uses stainless steel as the production material. Stainless steel is not easy to wear, and it is easy to clean. Micet Craft provides you with a cheap and efficient way of filling beer. We
Read More »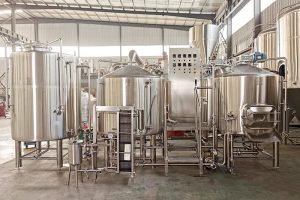 Beer Brewing System
Best beer brewing system manufacturer from china Micet Craft is a professional beer brewing system manufacturer in China. We mainly produce high-end customized turnkey brewing systems. Whether you are planning to open a nano-brewery, microbrewery, or commercial brewery, we can provide you with the most complete turnkey solution. Our beer brewing systems are all price-competitive
Read More »
Get a turnkey solution for craft breweries
If you are ready to open a craft brewery, you can contact us. Micet Craft's engineers will provide you with a list of craft brewery equipment and related prices. Of course, we can also provide you with professional turnkey brewery solutions, allowing you more time to focus on brewing delicious beer.
Micet Craft
very much hope to cooperate with you, my friend!